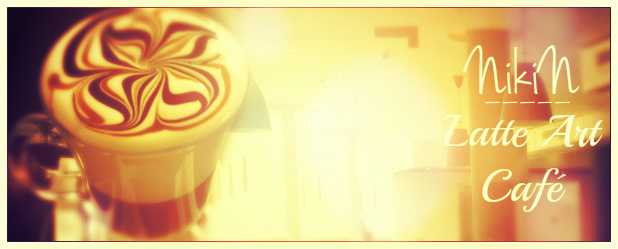 Latte Art Cafe is…
- a soft, warm and relaxing chill lounge track, with a bossa nova rhythm and feel, combined with lush, warm and luxurious sounds, to create the therapeutic ambiance of a spa resort or a top shelf health club or, as the title says, a chic café, full of cool and interesting fashionistas and baristas.
- Atmospheric and unintrusive organs and pads create a spacious and comforting sound, while a soft echo bell plays a dreamy melody, sounding both carefree and sophisticated. The upright bass and drums are simple and set a nice, romantic walk like pace for this foray into the art of fine living and glamorous lifestyle. The structure is that of a short cue with a nice resolved ending of strings, like the intro or the presentation of the setting of a reality tv show or a cooking tv show or any other type of rich people extravaganza.
Useful as…
- background music for commercials, media advertising, websites or video presentations for chic, five star hotels and restaurants, downtown cafés and all sorts of high class retreats and resorts, when one would get pampered and spoiled with every attention. It is also a perfect fit for real estate videos and TV shows (think couples house hunting or interior decorating), depicting expensive apartments, villas and houses, as well as that top floor penthouse, with the infinity pool on the roof, fireplace and jacuzzi. The same applies to the advertising of fancy restaurants, specialized in haute cuisine, where a world famous gourmet chef will always surprise you with the next amuse-bouche.
- Very suitable for massage videos and the perfect soundtrack to any erotic depiction of beauty and sensuality. The elegant and mysterious tones will help complete any video dealing with fashion models, make-up tutorials, expensive shopping sprees and the art of designing . You can also use it in tutorials about latte art, where a talented, hipster barista shows us how to make every detail of our daily lives a little bit more interesting. The bossanova elements make this great for a comedy, where elevator music or muzak is required for comedic effect (like a call on hold, the background of a VIP cocktail lounge etc). Please bear in mind that this not the latin Brazilian type of bossa, as it is sounding more like a retro sixties French bossa, à la nouvelle vague.