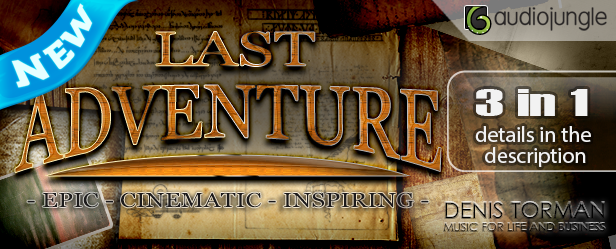 This track is more than just music. Bravery, heroism, inspiration, triumph, tragedy, experience, excitement mixed with progressive epic orchestral music, give excellent results.
Heroic melody replaces nice quiet music, which gradually turns into an exciting and tense.
This track is suitable for trailers, historical and adventure films and video games.
Note:The composition consists of several parts. It can be easily cut, remove the unnecessary part or extend to the desired time.
Bonus "Three in One"
Ease to use:When you purchase you will find in the archives of three additional files (MP3 and WAV format). This is the same track, but cut into three parts, for more flexible use.
Part 1 – The official (1:28)
Part 2 – Quiet develops into a dramatic (1:04)
Part 3 – Final (0:15)
This track is used in this project: Field Sunset And Reflection
Don't forget: You can rate this file after purchase.
Thank you and enjoy listening.