Rhythmic percussive soundscape perfect for video games, documentaries and adventure, action movies. Instruments used: ethnic flute, drums, bongos, cajon, low drums, sticks, gong, bowed cymbals, electric cello, woodblock, voice atmosphere. Loops included.
Four versions included:
1. 2:00
2. 2:00
3. 1:51 loop
4. 1:51 loop

!!! DISCOUNT !!! This track can be found in a huge soundscape and ambient video game and film MUSIC PACK !!!



Search music using catalog below:
Categories:
Instruments & Genres:
Moods:
Purpose:
They say about me: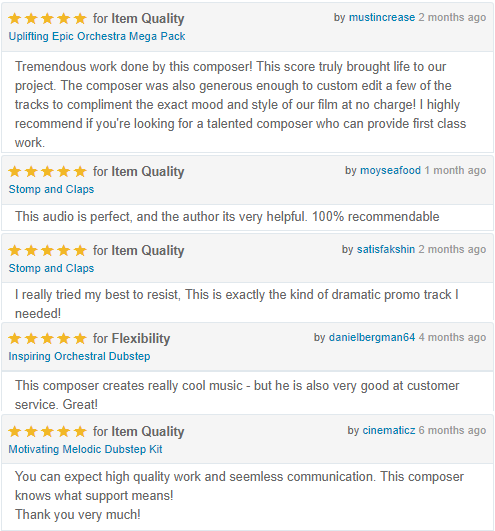 Krzysztof Pietras IPI: 00742598217