Intense Epic Trailer – inspiring, powerful, epic, hybrid action trailer music with hybrid sound, mixed orchestra with electronic, and rocking distortion bass. All of this creates unique cinematic experience! Great for film, movies, games, presentations, Youtube backgrounds, movie trailers, etc. Sounds like: epic music, dramatic music, intense epic, action cinematic, epic background music, epic cinematic, intense cinematic, adventure music, storm music, hybrid epic, epic trailer, dramatic trailer, inspiring epic, inspiring trailer, motivational epic, motivational trailer. Featured orchestra, strings, percussion, piano, hammond organ.
SAVE 50% BY GETTING THIS TRACK WITH Cinematic Epic Pack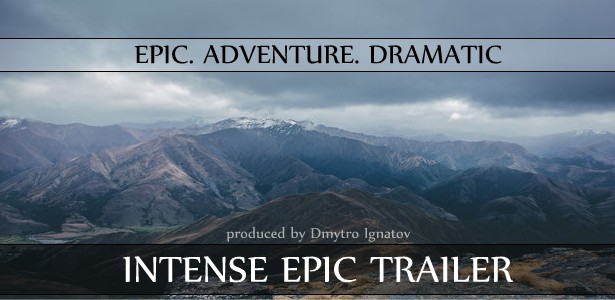 VideoHive authors, feel free to download this track and just contact me through the Contact Form, so I can promote your work! Please leave reviews of purchased tracks and don't forget to rate after your purchase!