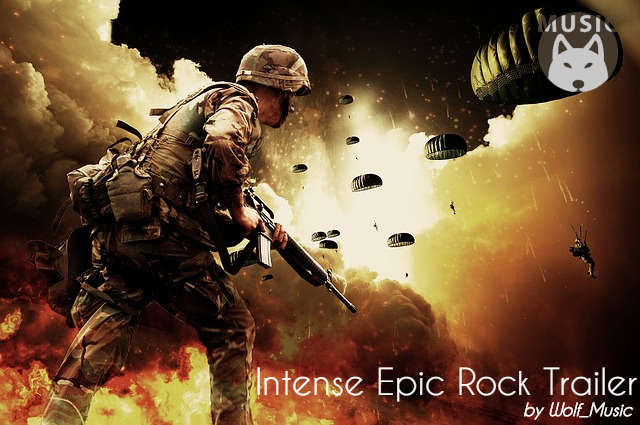 Intense Epic Rock Trailer is a dark, powerful cinematic action rock trailer with a brutal, raw energy and stylish, strong, massive guitar riff. This music is perfect for any action oriented video, gaming footage, film or a video game.
It's a great background rock music for a game trailer, action shooter, blockbuster movie, film teaser, movie trailer, sport videos, YouTube videos, action ads, advertising, commercials, extreme sports, workout, GoPro videos, car commercials, fighting, action commercial, presentation, sport event, action trailer, action film, promo and more.
Instruments: toms, drums, evil synth sub, angry bass guitar, electric distortion guitars, synth pads, strings, lead guitar, sound fx, female choir.
Versions Included:
1. Intense Epic Rock Trailer – 1:40.
2. Intense Epic Rock Trailer Alternative – 1:04.
3. Intense Epic Rock Trailer Short – 1:10.
4. Intense Epic Rock Trailer Short 2 – 0:42.
5. Intense Epic Rock Trailer Loop – 0:22.
Did you like this track? Rate it and leave a comment
You may also like
The Epic Rock Trailer
Metal Rock Aggressive
Metal Rock
Epic Rock Trailer 2

To VideoHive Authors
You are more than welcome to use this track for your VideoHive projects. Please post the link in your item description and drop me a line!