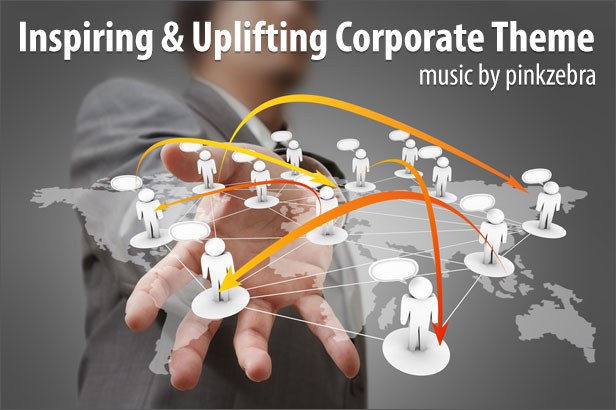 Inspiring & Uplifting Corporate Background Music
An inspiring and uplifting corporate background music track perfect for bringing great positive energy to a video without being obtrusive and getting in the way of your message and dialogue. Features optimistic piano melodies, muted electric guitars, guitar harmonics, strings, bass and drums.
Four versions
In addition to the full version, a version without the piano and synth melody, a version without the transitional cymbal rolls, and a version with an alternate ending are included.
Files included in the zip:
Inspiring & Uplifting Corporate Theme (2:42), WAV and mp3
Inspiring & Uplifting Corporate Theme – no melody (2:42), WAV and mp3
Inspiring & Uplifting Corporate Theme – no cymbals (2:42), WAV and mp3
Inspiring & Uplifting Corporate Theme – alt ending (2:33), WAV and mp3
To find similar music follow these tags:






Top-sellers, Songs with Vocals, and New Music



Speed Search
Web and social media links






Attention all VideoHive authors:
You may use any of my preview tracks for your VideoHive items provided you give my music track a link in your description (like "featuring the music track 'In the Moment of Inspiration' by pinkzebra"). Also, please send me an email to let me know about your item so that I can include links to your item in my profile and item descriptions to help promote your VideoHive item. Thanks! ~pinkzebra