Inspiring Sentimental Background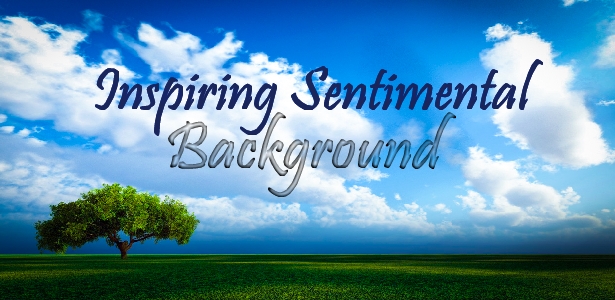 Inspiring, inspirational, romantic, beautiful and emotional music perfect for romantic videos, timelapse videos, inspirational projects, music for successful business production, photo slideshows, wedding videos, upbeat presentations and more. Warm and beautiful acoustic guitar combine with uplifting elegant gently piano, soft violins and violas, beautiful flute, shiny bells and glockenspiel. It's all create inspirational experience you'll love and will never forget. Save your loving memories with this romantic sentimental piece of music!
SAVE 50% BY GETTING THIS TRACK WITH Happy Inspiring Corporate Pack

You will get amazing 2 versions instead of one! (both duration is 2:43)
1. WITHOUT drums/clapping beat (mark 0:00)
2. WITH drums/clapping beat (mark 2:44)
It's professionally created to bring all the romantic, inspiring and motivating feelings into your projects – wedding video, time lapse video, promotional video, beautiful presentation or many others. Get it and make your projects the best and perfect with this right music, that will bring the best emotions to you, your business and your customers.
Can be used in inspirational videos, motivational projects, corporate production, timelapse videos, romantic videos, slideshows, wedding, and other media production.
Mood: inspiring, inspirational, motivational, motivating, nostalgic, romantic, light, dreamy, beautiful, emotional, sentimental, hopeful.
VideoHive authors, feel free to download this track and just contact me through the Contact Form, so I can promote your work! Please leave reviews of purchased tracks and don't forget to rate after your purchase!.