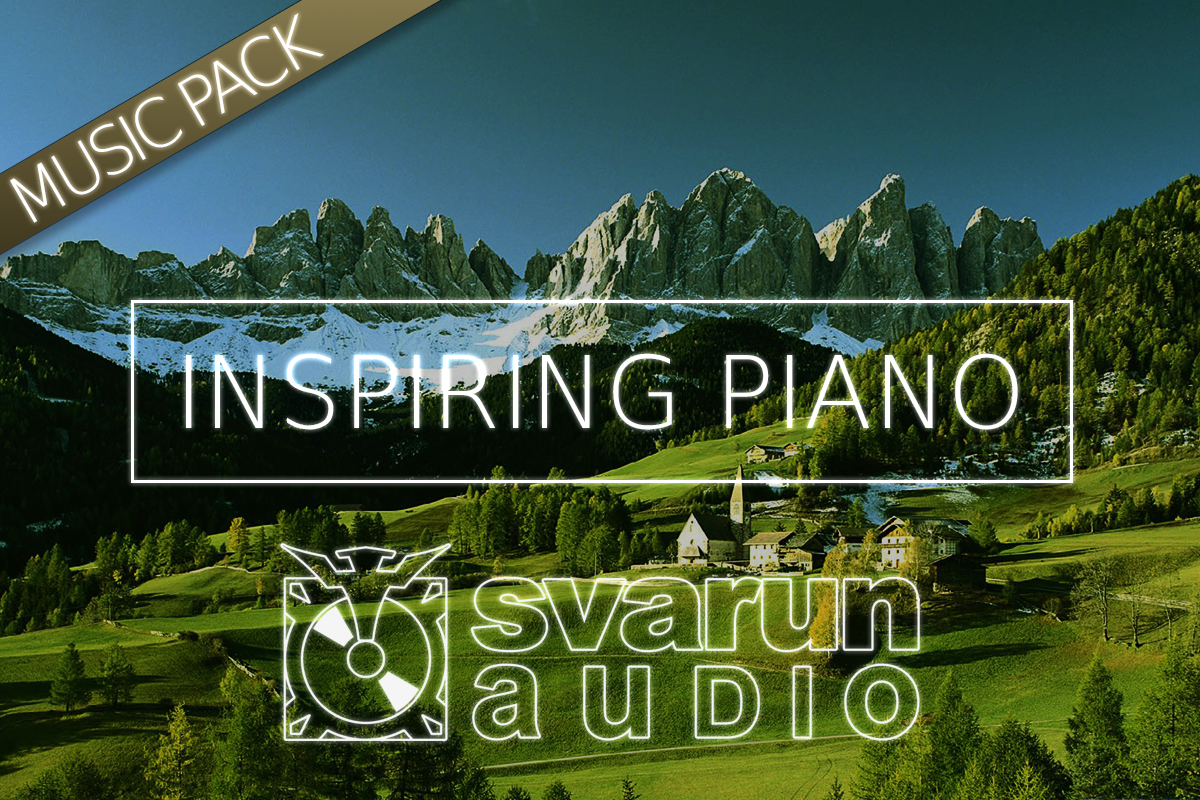 About
Inspiring Piano Music Pack contains two uplifting and inspirational 'piano-centric' tracks brought to you by Svaurn Audio!
These tracks are ideal for presentations and slideshow projects, YouTube and Vimeo clips, blog and vlog entries, personal enjoyment and relaxation, romantic, sentimental, wedding, nature and travel videos, documentaries, showreels, TV shows, cinematic productions, advertising and ads, commercials, and much more!
WAV and MP3 versions of all files are included!
Contents
Inspiring Piano

Long, 2:33
Medium, 1:32
Short, 0:37
Underscore, 2:33



Inspirational Piano

Long, 2:25
Medium, 1:30
Short, 0:35



Believe in Yourself

Complete, 2:45
Loop, 2:24
If you liked this one…
...chances are you'll love some of these: