LET'S CONNECT! SEND ME YOUR PROJECTS!






Corporate Presentation Inspiring Motivational
"
Corporate Presentation Inspiring Motivational
" is a motivational, fresh and clean inspiring
corporate
styled music track with a beautiful clean technological
corporate sound, inspiring motivational vibes and steady confident
rhythm and atmosphere that will help you to make your
corporate
or other project
really stand out!

It will be a perfect choice for a corporate narration background, motivational, inspiring, corporate videos, digital marketing, corporation presentations, innovative technological videos, websites, tutorials, explainers, slideshows, YouTube videos. Mood of the song is really inspiring, light, corporate, beautiful, soft and uplifting, works great like a background music track for hundreds of clients around the world. It will amplify your message and help your video to showcase your professionalism to your audience and clients!
You want to stand out from your competition?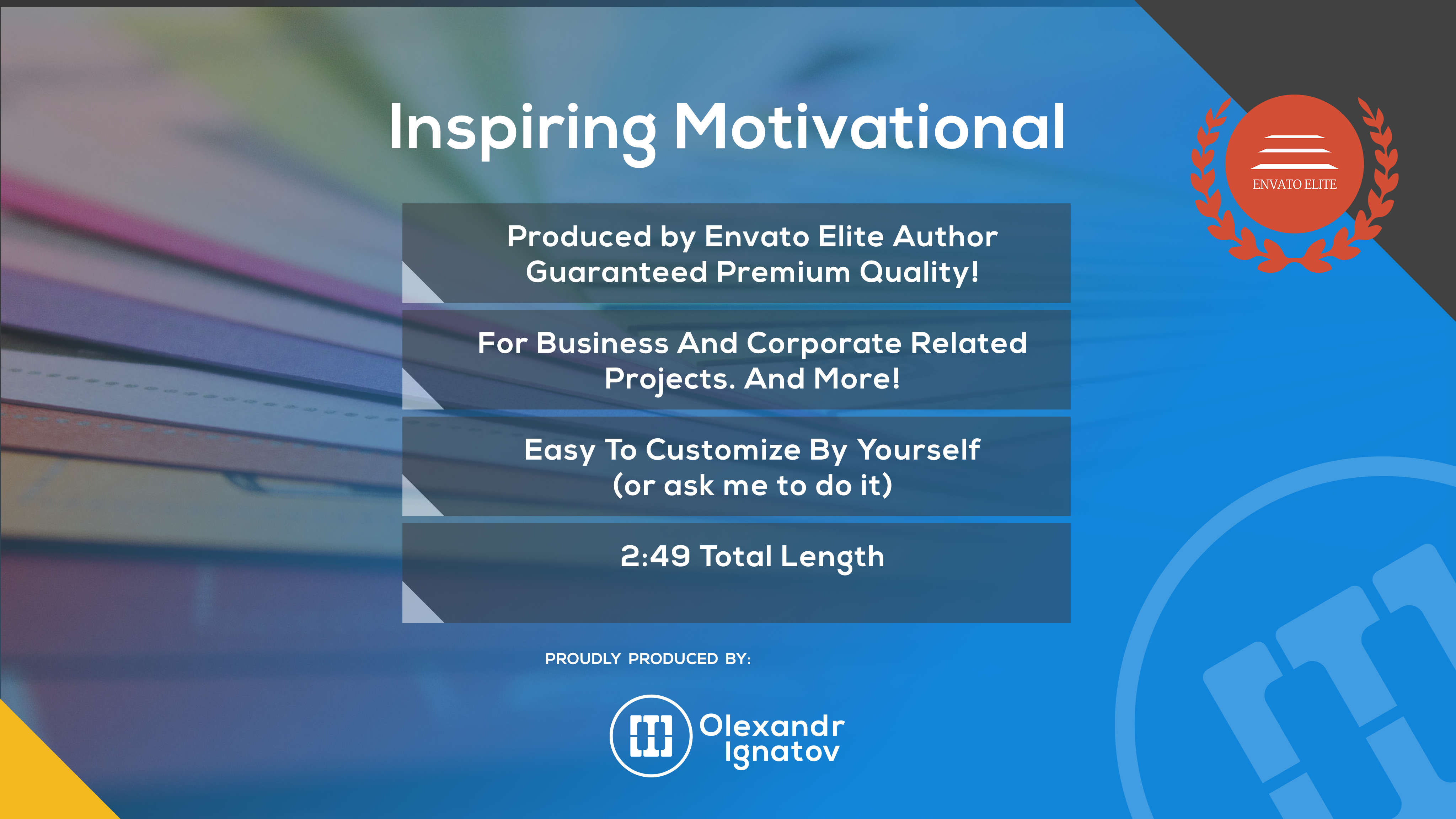 FOLLOW ME FOR A DAILY UPDATES