Inspiring Indie Rock Kit is based on my original track:
Description
This Inspiring Indie Rock track is motivational, confident, hopeful, optimistic, positive and successful.
Features inspiring palm mute guitars, powerful electric guitars, driving bass, inspirational strings, background synths, bright piano and energetic drums. It has upbeat rhythm, the wall of sound feel and reminds of modern pop rock bands as coldplay. This uplifting track is full of motivation, inspiration, success, hope, energy and action.
Great for business presentations, commercials, ads, slideshows, youtube videos, marketing, promotional, infographics, documentary, web and other media projects, visuals and advertising, radio, sport videos, podcasts, technology advertising, extreme sports videos, action sport videos etc.
What's inside
Three ready-to-use arrangements:
Demo 01 – long version (2:50)
Demo 02 – medium version (1:08)
Demo 03 – short version (0:31)
9 song sections
All audio files are provided as high quality WAV (44.1 kHz / 16-bit). Each section has tails version for smooth transitions and no-tails version for quick arrangement tryouts.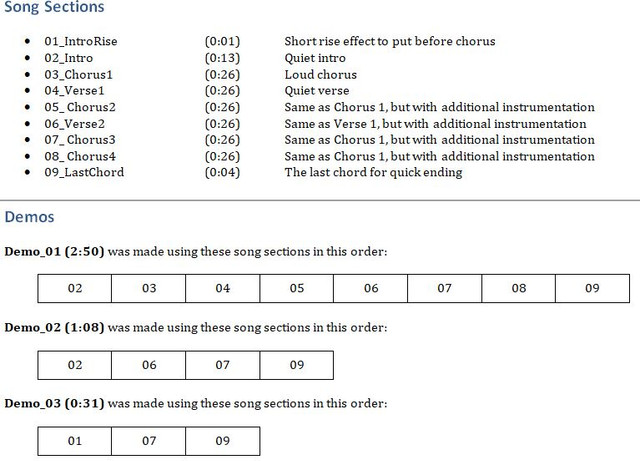 A document containing detailed instructions and additional arrangement suggestions is provided