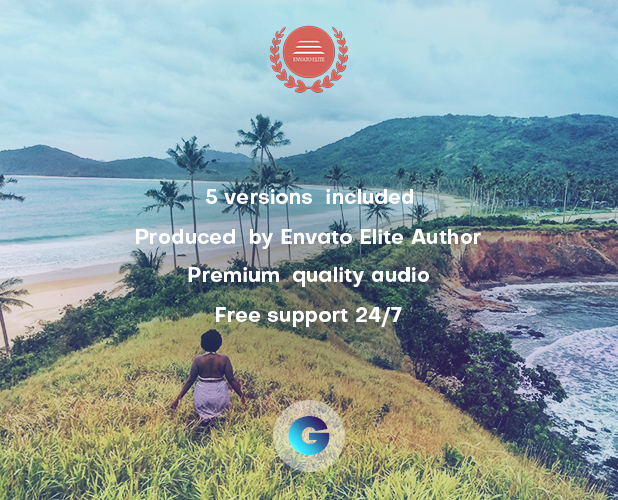 If you are still looking for the soundtrack for your inspirational video project or family video, then this track is exactly what you were looking for.
Motives of lightness and positive will be dipped in summer, sunny days, and your heart will be filled with joy and energy.This track will give your project a highlight with a motivating and optimistic mood. Every moment of your project will be supported by a beautiful emotional melody.
Richness and variety of sounds, many different guitars, piano, percussion, bongos, many atmospheres, inspiring vocals and percussion.
The track is suitable for any visual story. You can use it in advertising, travel videos, family videos, sports, lifestyle, showreel, films and documentaries, for YouTube content, vlogs, business, startup, marketing, summer video, nature, presentation, broadcast tv and even in corporate projects as background music.
Zip included wav & mp3:
Full – 3:03
Medium – 1:52
Short – 0:59
Small – 0:41
Mini – 0:24