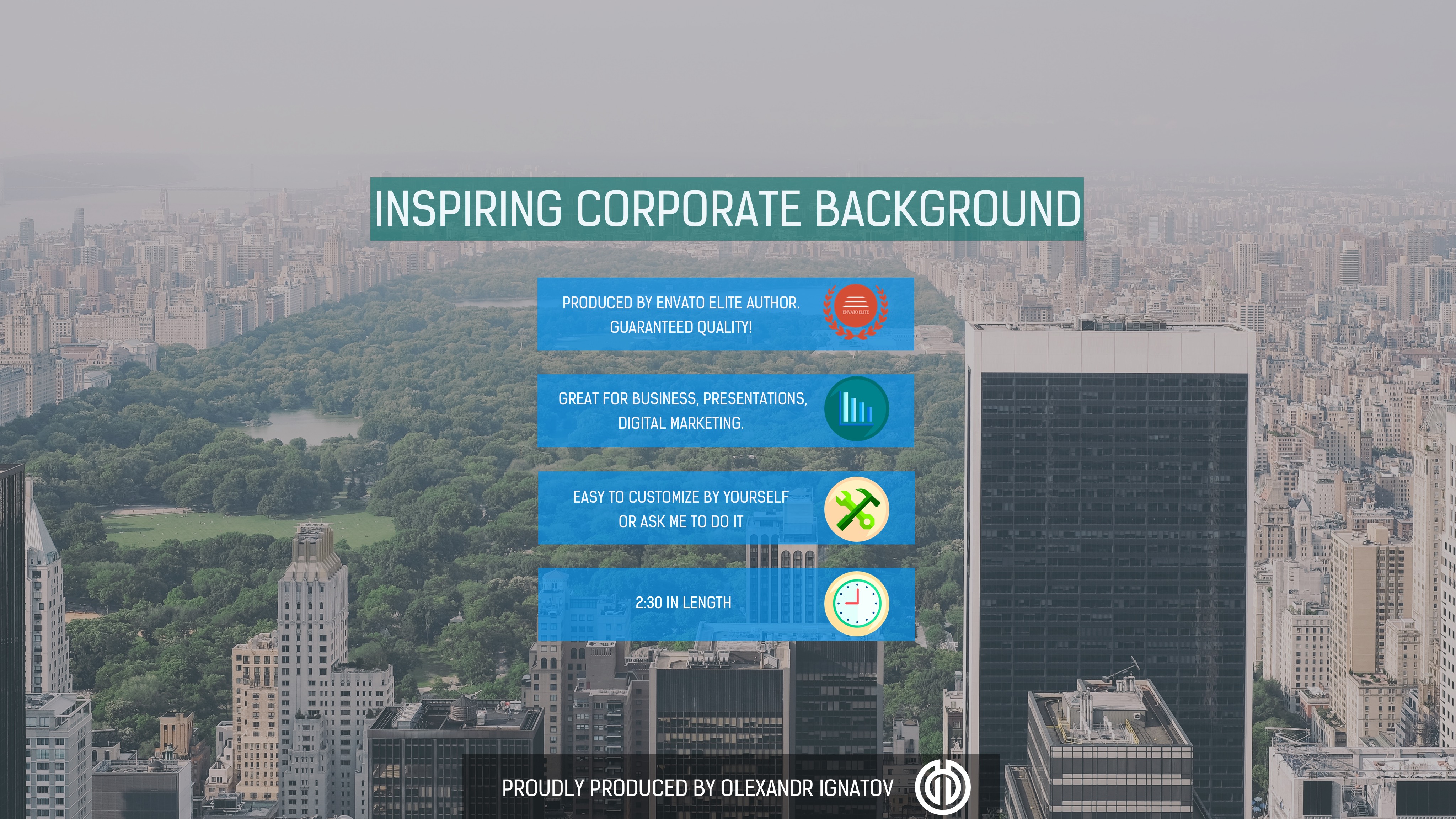 Great inspiring and uplifting corporate background music track best suitable for corporate and tech videos. Try it today!
It's perfect for creating an inspiring atmosphere of corporate spirit, innovation and technology. Deliver unique professional experience for your client or make your own project really shine!

You know, how people see you and remember you is vital to your success.
Your video, advertisement or presentation is more than just images and video. It's a feeling that incites action, its art, its a message.
And there is only one element that ties all the messaging and the content together and that is music. Without it, your story has no depth.
So – you can't afford to not have this track! Get "Inspiring Corporate Background" today and start using it and I guarantee your project will be catapulted to greatness!
Mood of the song: inspiring, uplifting, hopeful, motivational, encouraging. Instruments used: piano, guitars, drums, bass, strings, synths.
I know you deserve quality music content so take your project to another level with "Inspiring Corporate Background"!