Inspirational, positive, motivational, happy, upbeat, gentle, warm, corporate acoustic background. Perfect for inspiring media production. Played with acoustic guitar, drums, bass, strings, bells, glockenspiel, percussion, shaker, tambourine, piano. Sounds really inspirational, positive, calm, uplifting, fresh, relaxing. Fits different kind of production – advertising, commercial, web advertisements, corporate projects, viral marketing, films, successful business videos, youtube, presentations, family videos, kids videos, holiday, travel videos, timelapse, radio, backgrounds, corporate production and much more! This track will make your production shine because it's really beautiful and catchy, easy, simple, carefree, easygoing, merry, inspirational, motivational, optimistic, warm.
SAVE 50% BY GETTING THIS TRACK WITH Uplifting Corporate Motivational Pack
VideoHive authors, feel free to download this track and just contact me through the Contact Form, so I can promote your work! Please leave reviews of purchased tracks and don't forget to rate after your purchase!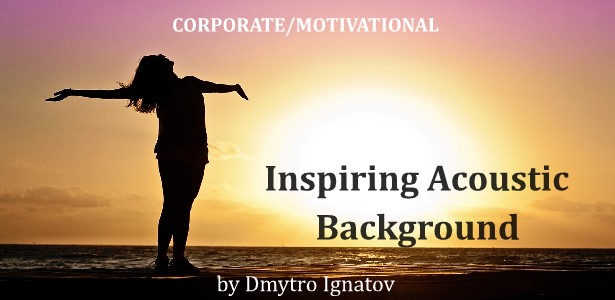 +