Emotional Cinematic Uplifting Inspiring Piano Motivational Pack
Emotional Cinematic Uplifting Inspiring Piano Motivational Pack
– inspirational collection of 5 different
romantic piano pieces
, 12 minutes of inspiring music songs that are
light, touching, beautiful and inspiring
and
are designed to fully cover your beautiful inspirational video project production with variety and options as they are easy to edit and cut if needed.
Inspiring pianos and some orchestral support-
all together will make any project truly come to life!! Perfect for that
wedding
videos, as well as
marketing
, documentary and
presentations
!
Try it today!
Also works best for narration background, motivational inspiring videos, digital marketing, corporate presentations, family videos, love story slideshows, photography, innovative technological videos, websites, tutorials, explainers, slideshows, YouTube videos and so much more!
The pack consists of:
1. Inspiring Piano (length 2:24)
2. Inspiring Uplifting Piano (length 2:16)
3. Inspire Piano (length 2:17)
4. Romantic Piano (length 2:25)
5. An Inspiring Piano (length 2:17)
You want to stand out from your competition (and save 50%)?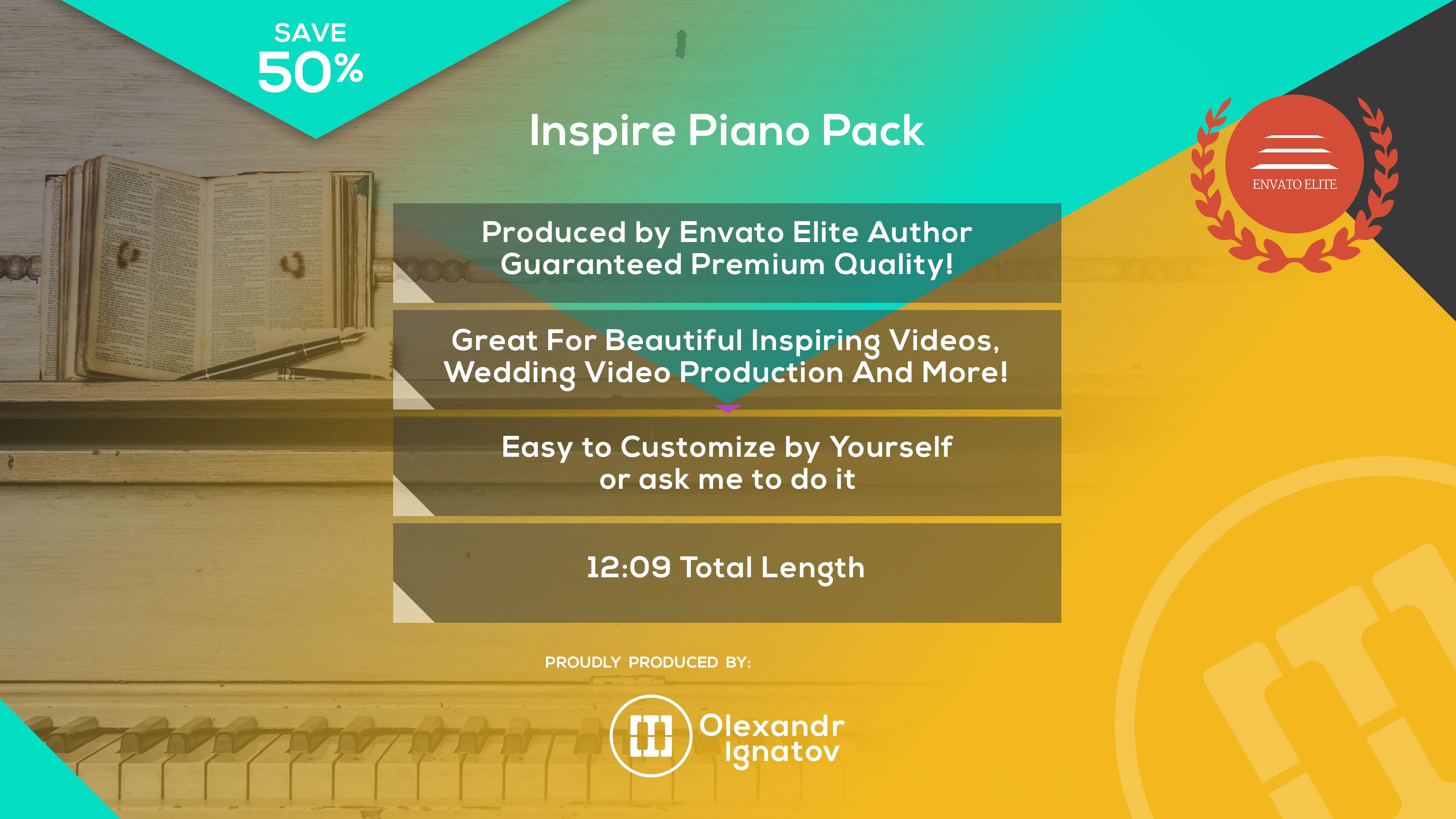 WHY OLEXANDR IGNATOV?








FOLLOW ME FOR A DAILY UPDATES