Inspirational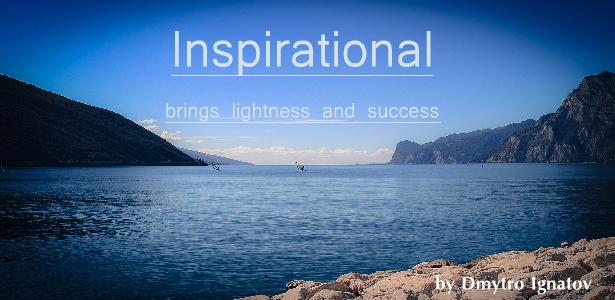 Inspirational – warm, uplifting, light, motivational, inspiring corporate track. Perfect for any kind of – web advertisements, videos about nature, family videos, travel videos, nature, timelapse, tv advertising, viral marketing, business videos, financial, team building videos, commercial, sport backgrounds, sport presentations, visuals, corporate projects, video backgrounds and much more…
SAVE 50% BY GETTING THIS TRACK WITH Inspirational Pack
It sounds very calm, beautiful, modern, peaceful, inspired, motivating.
Contains beautiful piano with bells melody, hand clapping, soft rhodes and organ, strong pumping powerful bass guitar, straight bass drum and beautiful cymbals, percussion, shakers, chimes.
Also sounds like corporate background or corporate happy, inspiring track, coldplay, music for successful business production, corporate commercial or advertising song, cheerful, upbeat, motivational, inspiring, music for happy uplifting video backgrounds or successful startups, u2, music for successful business, timelapse videos and many other kind of media production.
Mood: acoustic, pop, uplifting, hopeful, beautiful, cheerful, upbeat, soft, inspired, motivational, uplifting, childish, optimistic, fun, summer mood, catchy, positive, successful, easygoing, lighthearted, corporate, joyful, childlike, funny, peaceful, soft, relaxed, happy, playful
VideoHive authors, feel free to download this track and just contact me through the Contact Form, so I can promote your work! Please leave reviews of purchased tracks and don't forget to rate after your purchase!.