Inspirational Presentation
"Inspirational Presentation" – now you can present a product! This upbeat, motivational and inspirational tune is designed to complete your next presentation or business video! It's light, yet strong and powerful, straight forward with the right mood to represent success, prosperity, creativity and help you deliver the message in your project and enhance it. Experience the change it'll bring to your video, try a free preview or purchase it today!
Designed for a:
advertising/commercial
corporate video
fashion
inspiring presentation and infographics
lifestyle video
travel video
slideshow
digital marketing
promo video
innovation/technology video,
website
tutorial,
explainer,
gaming videos
vlog/series
and so many more!
Don't compromise on quality, as you deserve it! Get "Inspirational Presentation" today or save it for later! (add to cart, bookmark or favorites)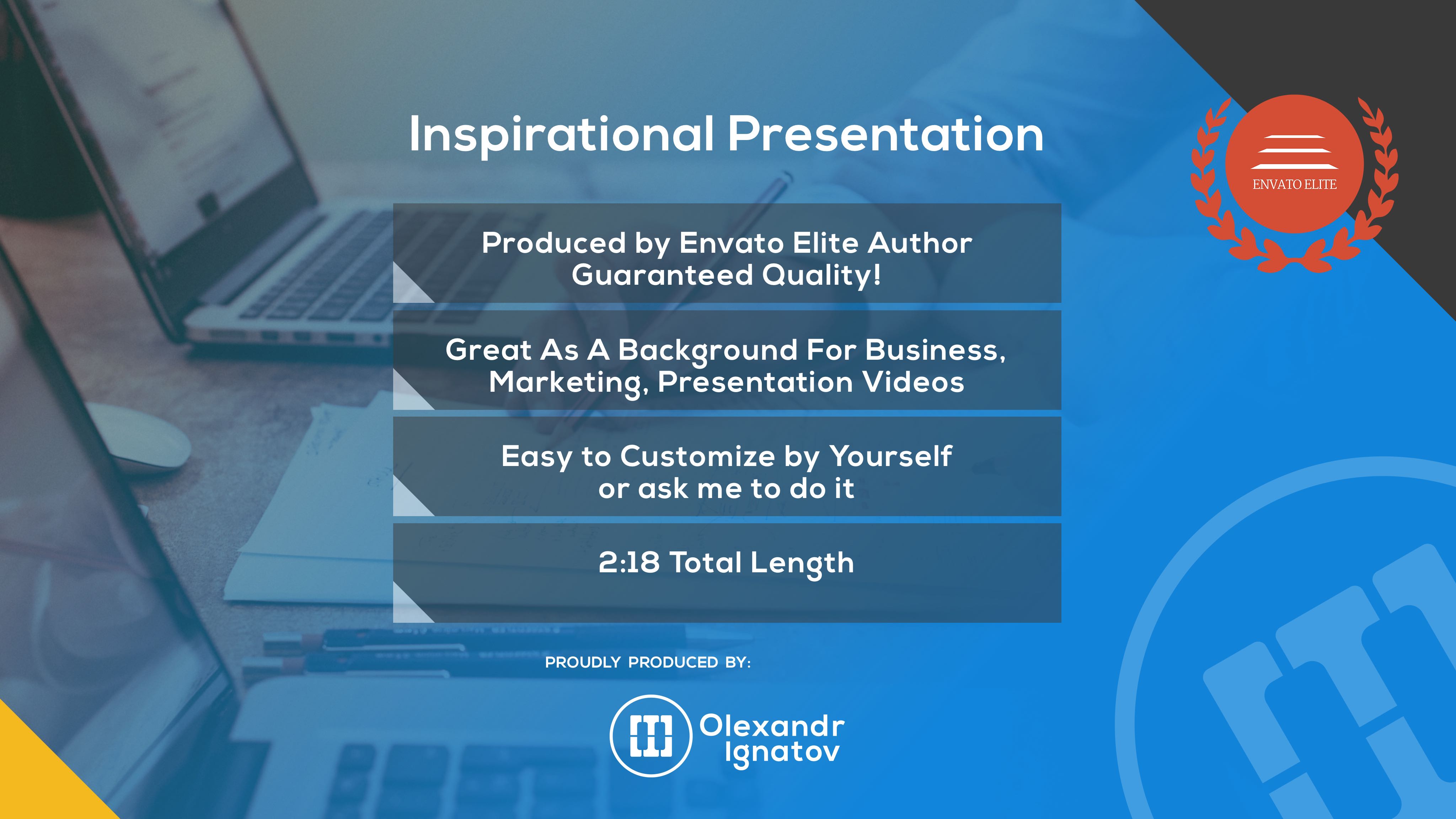 WHY OLEXANDR IGNATOV?








FOLLOW ME FOR A DAILY UPDATES