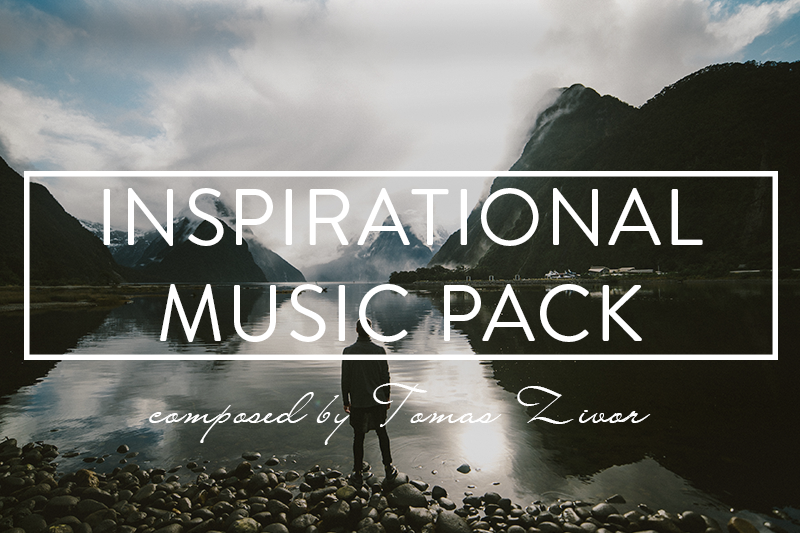 Inspirational Music Pack is an amazing, beautiful, hopeful, warm and uplifting collection of inspirational cinematic and corporate background music for piano, orchestral strings and percussion. Great for advertising, dramatic and sentimental films, youtube videos, documentary, corporate videos, inspiring and motivational video, sad video, presentations, tv, slideshows, web, sports videos and more!

1. Inspiring Orchestral:
Beautiful uplifting orchestral music, which will add incredible sense of bravery, inspiration and emotions to your videos and projects.
version 1: Full version (2:21)
version 2: Short Version – no middle part (1:56)
version 3: Full Version – no brass (2:21)
version 4: Full Version – no brass & woodwinds (2:21)

2. Inspiring Uplifting Trailer:
Orchestral cinematic music, perfect for your trailers, projects, videos and materials in need of hi-quality, emotional and inspiring music.
version 1: whole orchestra (1:43)
version 2: no percussion (1:43)
version 3: no percussion & brass (1:43)
version 4: no percussion & brass & choir (1:43)

3. Inspiring Piano & Strings:
Beautiful orchestral track, featuring piano, strings and solo cello. It has very soothing and emotional mood, with the solo cello carrying the melody.
version: Full length (1:27)

4. Inspirational Corporate:
Motivational and inspiring track, perfect for any projects, presentations and videos in need of some strong and beautiful corporate background music.
version 1: Full length (2:04)
version 2: Mid-length (1:24)
version 3: Short (0:44)
WAW & MP3 files of all tracks and their versions are included.