Detailed Track Description
Uplifting, motivational, and exciting corporate business track. This track was originally composed to fit perfectly into a commercial that is 60 seconds long.
This corporate track starts with an upbeat and modern piano ostinato that is accompanied by strings, and builds up until the guitar/drums come in. Perfect for any feel-good production!
Thank you for listening!
Looking for more tracks like this? Check these out:
<center>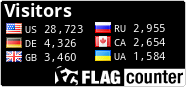 </center>