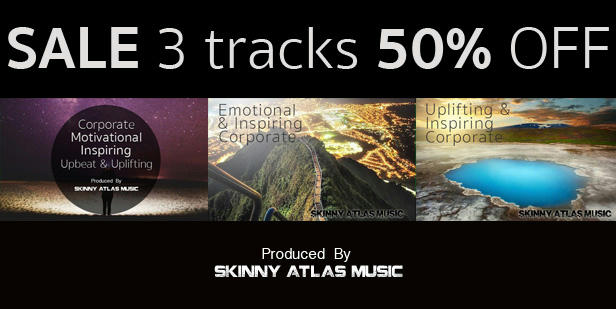 "Inspirational and Motivational Music Pack" is loaded with upbeat & uplifting melodies to add inspiration and motivation to your project. This pack is 3 tracks for 50% OFF the regular price.
Files included with your purchase:
Corporate Motivational Inspiring Upbeat & Uplifting
Full Track 0:00 – 2:44 (duration 2:46) wav & mp3
Emotional and Inspiring Corporate
Full Track 2:44 – 4:58 (duration 2:16) wav & mp3
Uplifting and Inspiring Corporate
Full Track 4:58 – 7:19 (duration 2:21) wav & mp3

Instruments in this Composition:
piano, guitar, bass, bells, kick, beat, synth, lead, claps, snaps, hits, tambourine, percussion, harmonics, electric guitar, clean guitar, reverse effects.