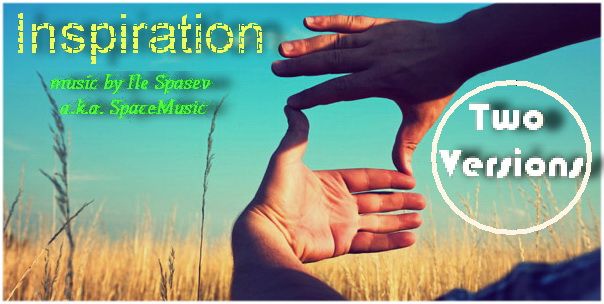 Music description
"Inspiration" is a track with an inspirational/motivational mood. It reminds of the 90's pop songs. It is very useful for all kinds of business media projects. It gives feelings of positiveness, motivation, hope, satisfaction and power.
The song starts with a solo (leading motive, a phrase that is repeating through the track with different instruments) on electric guitar used as a 'chorus'-like phrase. Then the variation of that solo is played with an acoustic guitar and once again with a soft piano later; altogether giving a smooth, gentle and inspiring mood. If you grew up in the 90's or can remember them, you will easily catch the mood of the song.
2 Versions of the Song
For the sake of your project's needs, I included two versions of the song. In the second version I 'muted' (that is, excluded) the Lead instruments, where the main theme now is played by electric guitars only.
Files included in the zip:
"Inspiration" WAV + mp3 (2:18) "Inspiration" WAV + mp3 with no Lead Instruments (2:18)
Please remember to rate after the purchase!