A modern film trailer styled fast, aggressive rocking trailer music for short film, video, movie, games. It has a hybrid sound, powerful drums build & orchestral climax. Perfect for filmmakers & movie trailer makers to a mind blowing trailers, breathtaking teasers, stunning intros, commercials, etc. You may free download the audio preview to try it on for your project.
Similar Music Composers/Producers: Hans Zimmer, Thomas Bergersen, Harry Gregson Williams, Two Steps From Hell, Audiomachine, James Newton Howard, Brian Tyler, James Horner, John Powell, Thomas Newman, Nick Phoenix, Michael Giacchino, Steve Jablonsky.
Trailers with similar music: Avengers 4, Spider-Man: Far From Home, Joker, Star Wars: Episode IX, Shazam, Captain Marvel, DC, etc.
Purchase includes 5 versions all in MP3 / WAV
• 20 Seconds Variation – 0:20
• 30 Seconds Variation – 0:30
• 55 Seconds Variation – 0:55
• 67 Seconds Logo Variation – 1:07
• 88 Seconds Variation – 1:28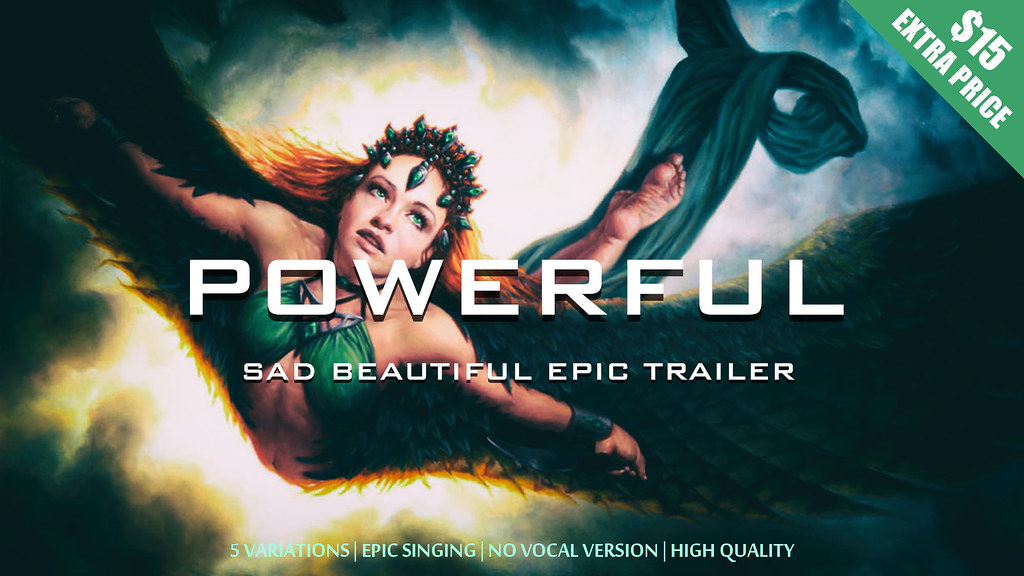 Most Epic Trailers:
• Intense Inspiration
• Epic Emotional Trailer
• Epic Dramatic Trailer
• Modern Classic
• Sad Inspiring Trailer
• Great Drama
• Heroic Blockbaster Trailer
• The Epic
• Blockbuster Movie Trailer
• Triumphant Opener Intro
• Kindly Patriotic Cinematic Action
• Epic Inspiring
VIDEOHIVE AUTHORS
You always welcome to use any of my previews for your videos. If you need a customize, just contact me and I'll make it quickly!
.