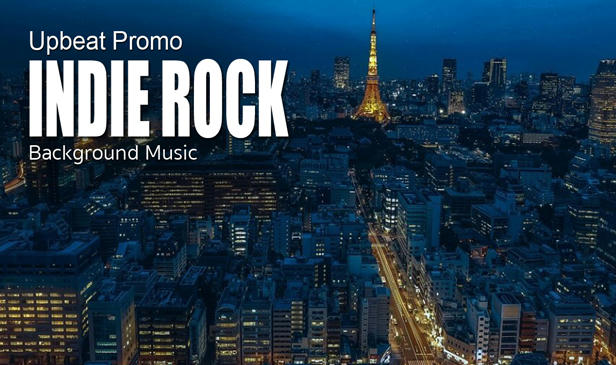 "Indie Rock Upbeat Promo" is a fun catchy guitar track perfect for upbeat positive corporate videos. This track features clean guitar and classic gain guitar for the main melody and has smooth synth rhythm in the chorus. This indie pop track is the perfect motivational background for your media.
Files included with your purchase:
Main Track 0:00 – 2:02 (duration 2:11)
without Lead Guitar has button ending 2:02 – 4:04 (duration 2:03)

Instruments in this Composition:
guitar, crunch guitar, heavy guitar, lead guitar, clean guitar, drums, bass guitar, electric guitar, hits, claps, tambourine, synth.