What is it: hybrid orchestral music, intense background music, orchestra music, trailer background music, epic background music, trailer music background, cinematic trailer music, dramatic music, inspired motivational background music, epic background music for trailers, epic music, cinematic trailer background music, promotional video background music, background music trailer, catchy song, strong, intense music, powerful music, heroic song, sad music, tragic song, dark song, hopeful background music.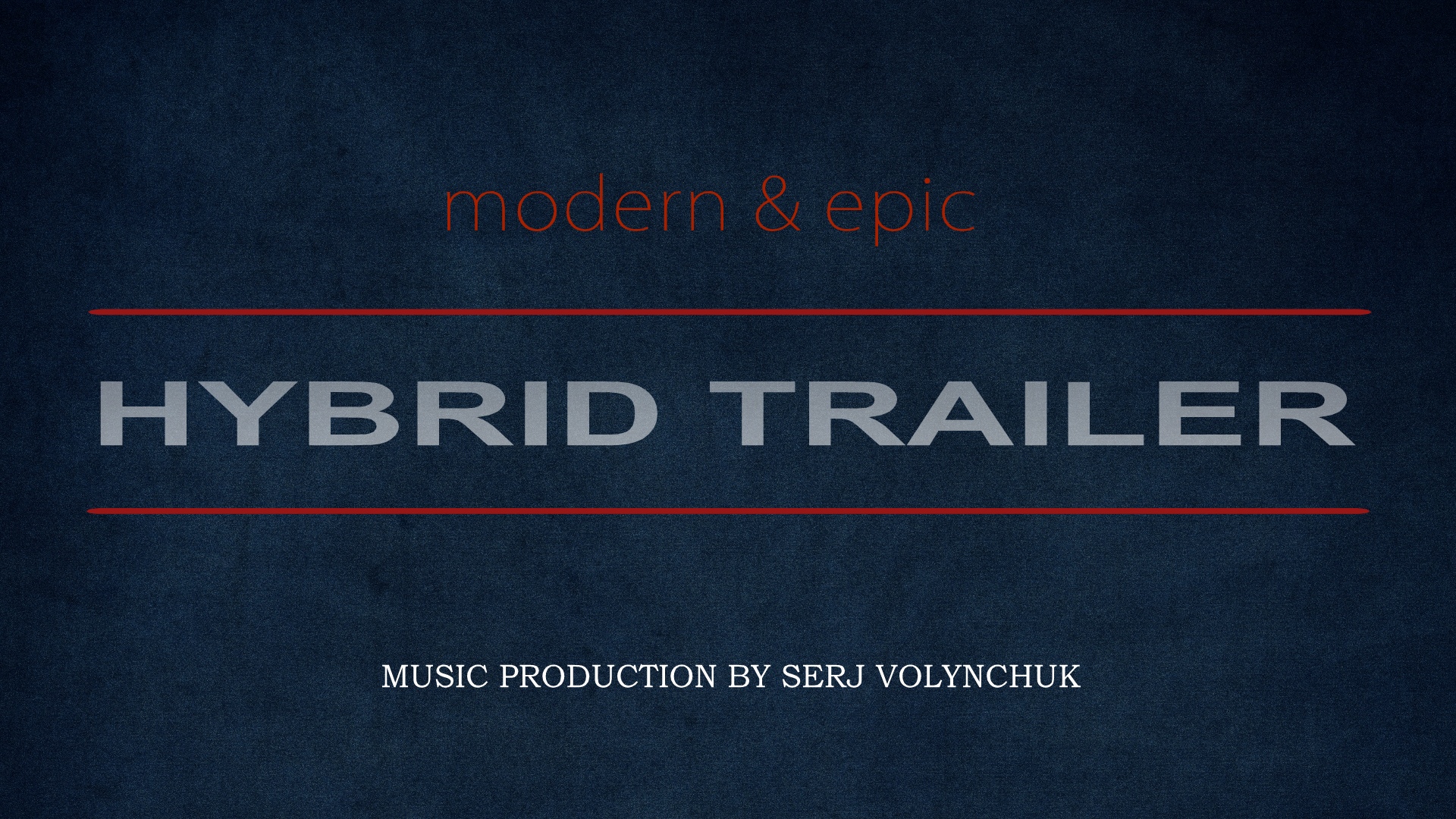 Are you looking for some really intense, strong, heavy, but inspiring and motivating professionally made music background to bring your visual project on a new level? Do you like modern Hollywood orchestral or hybrid themes with this awesome epic feeling? Do you wanna draw massive attention to your video project, TV or radio media product, mover trailer or credits, or maybe video game scene and inspire your audience or customers with it? All you need to do this is put your soul into that project… and just find a right song.
Hybrid Trailer can be a perfect solution for this. Lets look why: this song was specially written and produced as an inspiring, uplifting, dramatic, catchy, upbeat and motivational in a one time commercially oriented background score music, designed to evoke a feelings of admiration, confidence, joy without attracting undue attention to itself but perfectly interacting with visual product and forming a coherent whole with it. If you deside to use Hybrid Trailer, you can be shure that any your products – movies or movie trailers, action video games like strategy or RPG, advertisements or commercials, motivational corporate business videos or presentations, vital sport shorts, infographics, featurettes, YouTube videos, documentaries, makings of, vlogs or any other will be looking and perceived great!
So leave your doubt, get the license and start working with it right now! You always can send me a message if you have any questions or need some tracks additions. My mission is helping your products looks perfect and together we can make it really delicious.
Moods of the song: action, epic, dramatic, patriotic, heroic, noble, triumphant, uplifting, strong, powerful.
Instruments used: epic Hollywood strings, awesome big drums and lot of percussion, massive and powerful brass, some airy elegant background synths.
Important:
This premium quality background music is available for licensing and use in any media products. Track preview is protected with "AudioJungle" watermark – it is a condition of the cooperation with AudioJungle. Version without watermark will be available after purchasing.


1. EPIC HYBRID TRAILER MUSIC
2. HIGH ENERGY INTENSE ELECTRONIC
3. EPIC CINEMATIC SCORE MUSIC
Advanced searching in the library: