Pack with 5 great, hyper energetic, extra driving, trendy sub genres of house music (Melbourne bounce, deep house, progressive, future house and bass house) that included bouncy groovy drum beats, pumping dirty layered basslines, euphoric leads and synthesizers, cool hybrid sounds, chaotic and inspiring rhythmic, good mood, noisy sound effects and much more! Good for sport video, high tech cinematic trailer, technology presentation, speed race games teaser promotion, youtube channel opening or just background music..Also good for every day listening.
Pack Including 5 (+1 bonus version) items :
1. Ultra Bounce: 1:35
2. Future House Trend: 2:38
3. Light Deep House: 1:30
- 3.1. Light Deep House (No Vocal) – 1:30
4. Progressive Relax House: 2:20
5. Bass House Techno: 2:14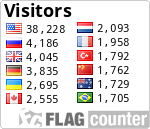 .