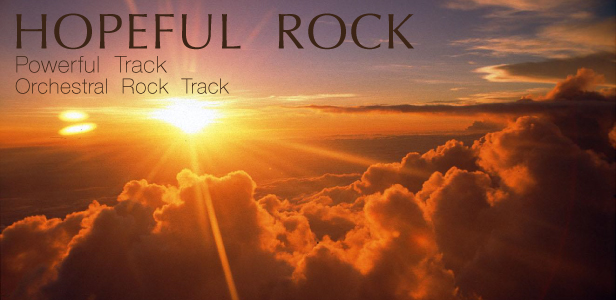 Hopeful Rock – Powerful and hopeful track. Orchestral Rock style with string orchestra, distortion power chord guitar, strong rhythm, and piano arpeggio. Slow – medium tempo. Big, energetic, optimistic motivational and strong spirit mood.
perfect for project and video which want to strong and powerful. Cool!!!
Have 5 time variations :
1. Hopeful Rock_full version (2:32) preview at 0:00
2. Hopeful Rock_15sec version (0:23) preview at 2:32
3. Hopeful Rock_30sec version (0:34) preview at 2:56
4. Hopeful Rock_60sec version (0:59) preview at 3:30
5. Hopeful Rock_120sec version (2:06) preview at 4:29

You might also like same mood Hopeful Piano, Live Hopefully and You can find similar items at Hopeful Collection or Cinematic Collection.
ENJOY !!!
Thank you for your interested and purchased.