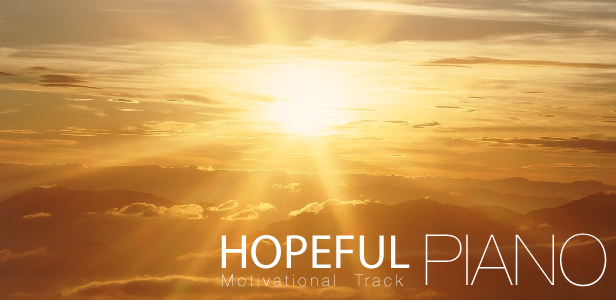 Hopeful Piano – Hopeful and motivational track. Main piano play, bell, string orchestral and rhythm section (in full version). Optimistic, powerful, spirit, support and cheerful mood.
Suitable for positive projects, background music for any video, advertising and projects which about hope, inspirational, uplift.
Have 3 variations :
1. Hopeful Piano_full version (2:24) begin preview at 0:00
2. Hopeful Piano_no drum version (2:24) begin preview at 2:25
3. Hopeful Piano_60sec version (1:02) begin preview at 4:50
This track has been collected in "Hopeful Piano Pack" $43 ONLY!!!
You might also like same mood The Power of Inspiration Piano, Live Hopefully and You can find similar items at Hopeful Collection or Cinematic Collection.
ENJOY !!!
Thank you for your interested and purchased.