Description
This is a sad and tragical piano music with orchestral strings and sub hits in the background. Perfect for film and movie production, weeding videos, memories and historic videos, timelapse and slow-mo videos, presentations and slideshows, storytelling, travelling videos, vlogs, YouTube, Vimeo, TV, and much more!

Purchasing
You can choose up to 5 licenses available to the right of the preview.
After purchasing, you'll get ZIP- folder with all version available in this music item. Each version are available as  .mp3 (320kbps, 44.1kHz) and .wav (44.1kHz, 16bit).
About EpicKeyz

EpicKeyz specialize in creating a high quality music for a wide range of projects such as advertising, TV/Radio, YouTube, film production, etc.
Trusted by 500+ buyers worldwide from bloggers and freelancers to film studios and advertising agencies.
Check out my profile to find all my tracks. Thanks!
Attention to all VideoHive authors
You may use any of my preview tracks for your projects provided you give my music track a link in your description (like "featuring the music track 'Name' by EpicKeyz"). Also, please send me an email to let me know about your item so that I can include links to your item in my profile and item descriptions to help promote your project. Thanks!
Copyright Clearance Information for YouTube
If you have received a copyright notice on your YouTube video, please don't worry! Clearing such notices is super common, easy and takes 2 minutes! Just follow these rules: 
To clear a claim via YouTube, you simply need to let YouTube know that you have licensed the music and have the rights to use it. Simply choose to "dispute" the claim by clicking the "matched third party content" copyright notice next to the video in your Video Manager, or on your dedicated copyright notices page. 

After you click "file a dispute", 

select the option "I have a license or written permission from the proper rights holder to use this material"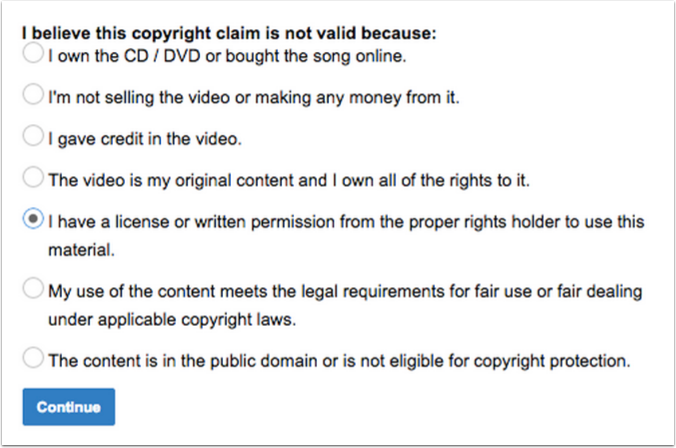 In the "Reason for dispute" box, copy/paste the contents from your purchased license certificate (accessible via the Downloads section in your Envato Market account). You may also wish to include the statement "A license to use this royalty-free music by EpicKeyz was purchased from AudioJungle.net" .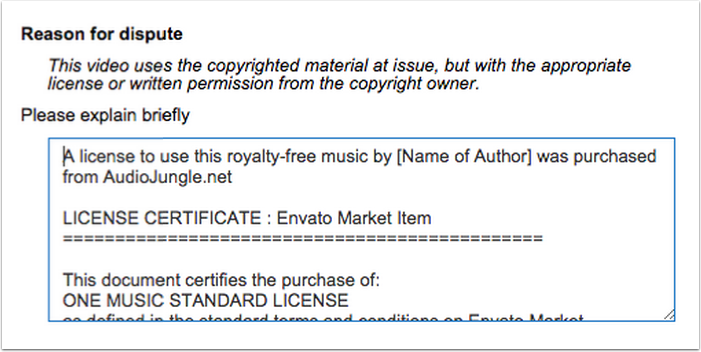 Once you submit the dispute, claims are usually cleared within 24 – 96 hours. If any issues arise, contact me via my profile page.
The last words
I'm glad to hear any feedback from you! I'm trying to provide the best customer service to meet your needs, so, don't forget to say thank you by rating this item with 5 stars!

Let's stay connected!