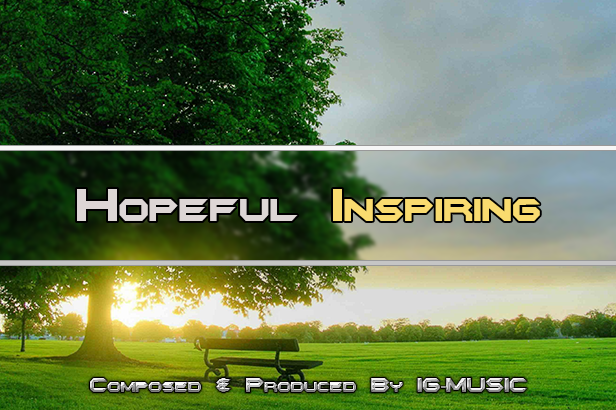 This hopeful inspiring track holds a simple yet catchy melody developing in order to catch listers ear and keep attention throughout your project!
Motivate and inspire your audience in your project presentation using this track!
Instruments used in this track:
Acoustic Guitars
Drums
Piano
Orchestral Strings
Epic Choirs
Various Sound Design Elements
and more!
Use this track for:
Cinematic videos
Adventure videos
Vlogs videos
Movies / Films
Hollywood videos
Inspiring videos
Trailer videos
YouTube videos
Vimeo videos
Slideshows
Motivational videos
Drone videos
or any kind of projects, titles, advertisements, presentations or commercials!
Track length is 1:35 and it is provided in both wav and mp3 formats.


Send me a msg and follow me!
You Can Find Me Here