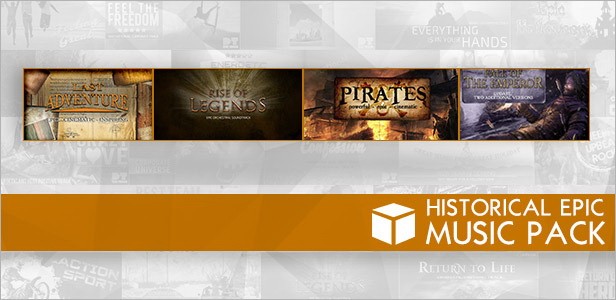 This collection contains a heroic, inspiring triumphal orchestral music. It is perfect for trailers, historical and adventure films, documentaries and video games.
Also in the pack, there are additional versions of some tracks, and can be viewed by clicking the link tracks.
1. Pirates 2:32 Preview: 00:00
2. Rise of Legends 2:20 Preview: 02:33
3. Fall of the Emperor 2:06, 1:22, 0:41 Preview: 04:53
4. Last Adventure 2:40, 1:28, 1:04, 0:15 Preview: 09:01
Don't forget: You can rate this file after purchase.
Thank you and enjoy listening.