This pack includes 7 tracks:
1. 2:32 http://audiojungle.net/item/positive-beat/6495846
Jazz harmony and cool drumline. Strings, rhodes piano and deep bass. Positive mood. Motivational hip-hop track without agression.
2. 1:30 http://audiojungle.net/item/hip-hop-drama/6487992
This track – hip-hop cover on this item: http://audiojungle.net/item/drama/6124539 Strong beat+strings+piano = cinematic hip-hop.
3. 1:16 http://audiojungle.net/item/cinematic-criminal-beat/6472076 Hip-Hop movie soundtrack with criminal mood. Using this item in your project will help you make good moment in your video/TV/Radio and etc.
What was used: – strings (legato and pizzicato) – piano (deep sound) – bassline and nice drumkits
4. 3:19 http://audiojungle.net/item/jazzy-hiphop-2/6280173 Soft and calm hip-hop track with jazz harmony. Rhodes creates warm atmosphere.
5. 2:11 http://audiojungle.net/item/lounge-beat/6042523 Soft and nice lounge track made in hip-hop style. Good for TV and advert. Piano+strings+drumline+bassline+rhodes+lead sound = Lounge Beat
6. 1:26 http://audiojungle.net/item/jazzy-hiphop/5682956 Soft positive track with light rhodes piano and nice bassline. Experimental genre: jazz+hip-hop. The ending of track is little sad because of my personal preferences.
7. 1:36 http://audiojungle.net/item/rain-/6192561 Short and dramatic track with sad mood. Nice piano melody with strong beat. Good for commercial presentations or advert.
Special Offer: Save Money and Get Music!
DRAMATIC MUSIC PACK
You'll find three most popular dramatic tracks in this music pack. Click on the pic and check it!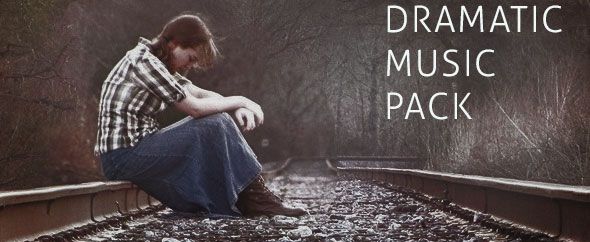 MOVIE MUSIC PACK
This music pack was created for movie. Good for different genres: love story, drama, thriller, computer games, horrors and others. Tracks are composed with piano, bass and strings. Also you can buy individually. So, click on pic and listen!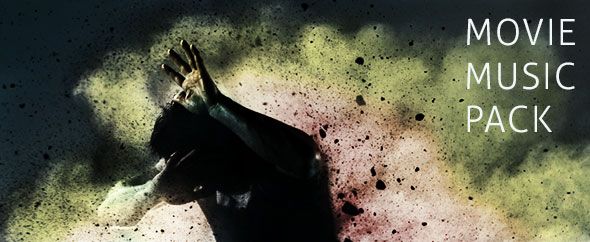 Save your money! Thank you for purchase!