A pack of the most energetic background music of mine. This includes a grunge rock, corporate & tech rock pieces, made with very fast tempo and high energy beat to create a sense of coolness in your product. Instruments: a powerful electric guitar riffs, catchy dance drums, modern synth bass and cool cinematic risers effects.
It is suits for a cool rocking promo, fresh intro, sports announcement, trailer, as well as a moving tv commercials, games, sports, action sequences, challenging etc.
High Speed Modern Rock Music Pack includes 5 tracks and a total of 18 additional versions, all tracks in MP3 / WAV
• Extremely Fast Rock Action – 2:14
• Fast Tech Rock – 2:11
• Fresh Extreme Action – 2:14
• Drive – 1:46
• Powerful Fight Rock – 2:24
Highly Recommended Tracks
• Great Drama Powerful Film Music
• Epic Inspiring Heroic Choral Soundtrack
• Dramatic Hybrid Trailer Strained Epic Trailer
• Triumphant Opener Solemnly Victorious Intro
• Epic Choral Action Adventure Pirates of the Caribbean Parody
• Wonderful Adventure Epic Fairy Score
• Kindly Patriotic Cinematic Action Positive Orchestral Main Theme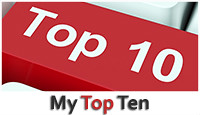 Videohive Authors
You are more than welcome to use this preview for your videohive projects. Please post the link in your item description and drop me a line!