What is it associated with?
Action music, gym music, fighting music, background music for confidence sport videos, funk rock, nu metal, Linkin Park, Red Hot Chili Peppers, Limp Bizkit, music background for sport success story, motivational biography videos, workout music, intense music for games, bodybuilding music, intense metal background, heavy metal music, hard alternative metal music background, royalty free rock music background, music for battle scenes, powerful rock song, billboard music, sport movie music, boxing music background, motivational workout music, racing music.
Where it can be used?
Sport movie, biography video, motivational video, commercials and advertisings, action video game, racing video game, racing movie, biker game, biker movie, gym promo video, workout movie, fighting film scene, action film scene.
Important:
This premium quality background music is available for licensing and use in any media products. Track preview is protected with "AudioJungle" watermark – it is a condition of the cooperation with AudioJungle. Version without watermark will be available after purchasing.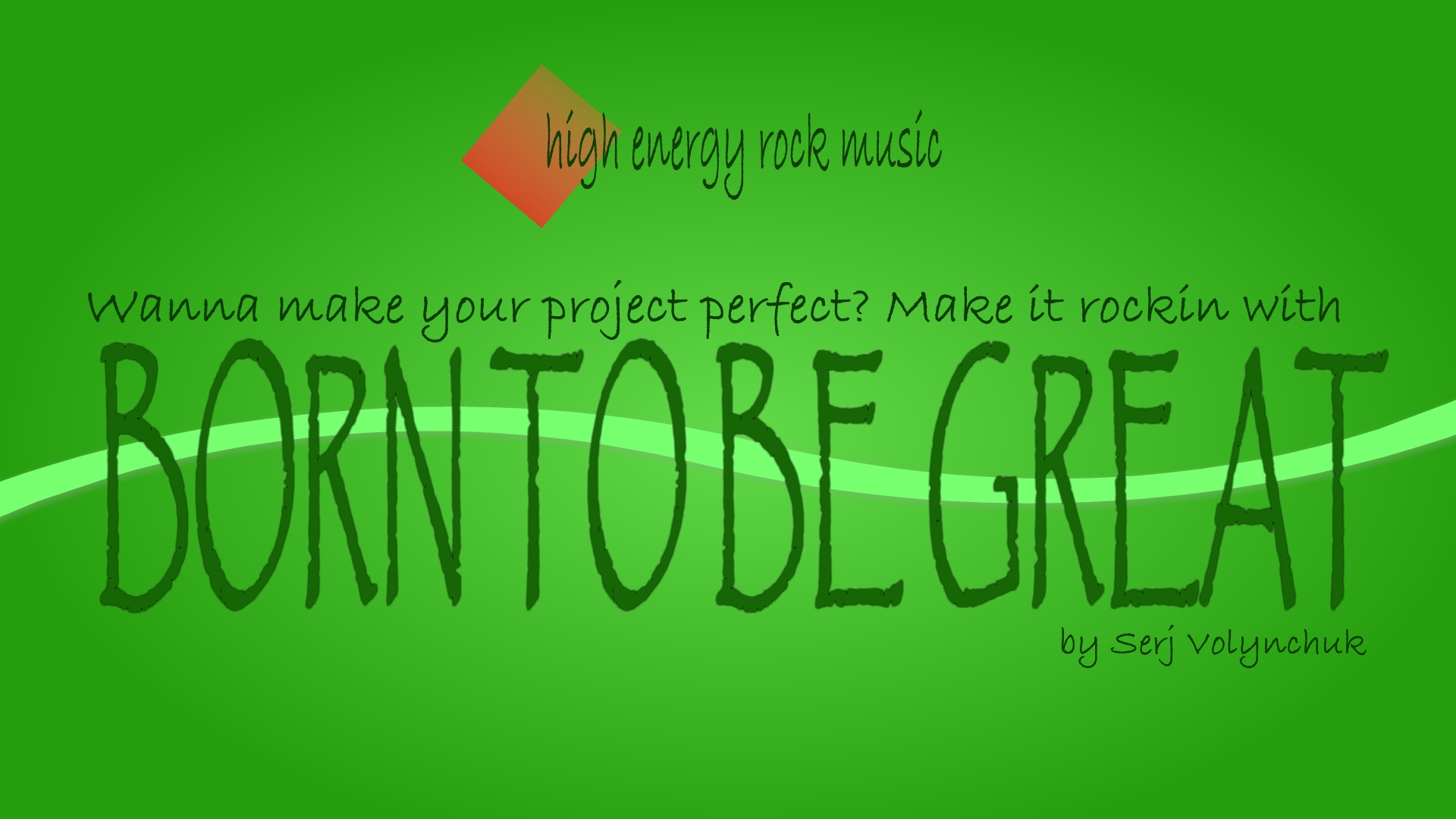 Two edits to better fit your production:
With dj scratches (0:00)
Without dj scratches (2:32)
Files included in the zip:
Born To Be Great (with dj scratches) WAV and MP3
Born To Be Great (without dj scratches) WAV and MP3

1. EPIC HARD ROCK BACKGROUND
2. SUCCESSFUL BUSINESS CORPORATE STARTUP
3. UPBEAT FUNK LOOP
Save your time: