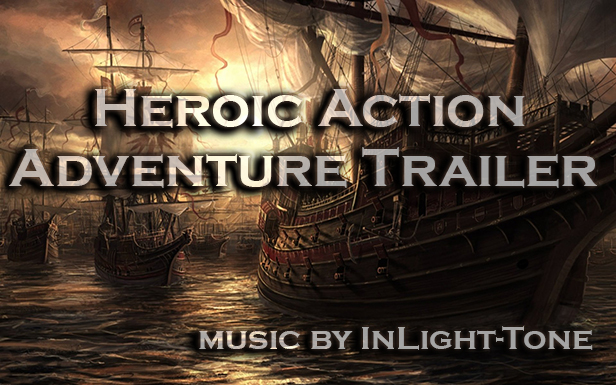 Heroic Action Adventure Trailer
A driving action track with an uplifting, courageous, heroic and triumphant feel. Pounding, rhythmic drums fuel the swift pace accompanied by agile strings ostinatos. The track builds in intensity with multiple layers of strings, choir, brass and percussion punctuated with sound design. The intro and the outro's are tied together in theme and the outro has a definitive impact perfect for your logos.
This cue will find it's home perfectly in film, television, extreme sports, video games, YouTube videos and other heroic vibed media.
High quality WAVE & MP3 files included.
Web and Social Media Links