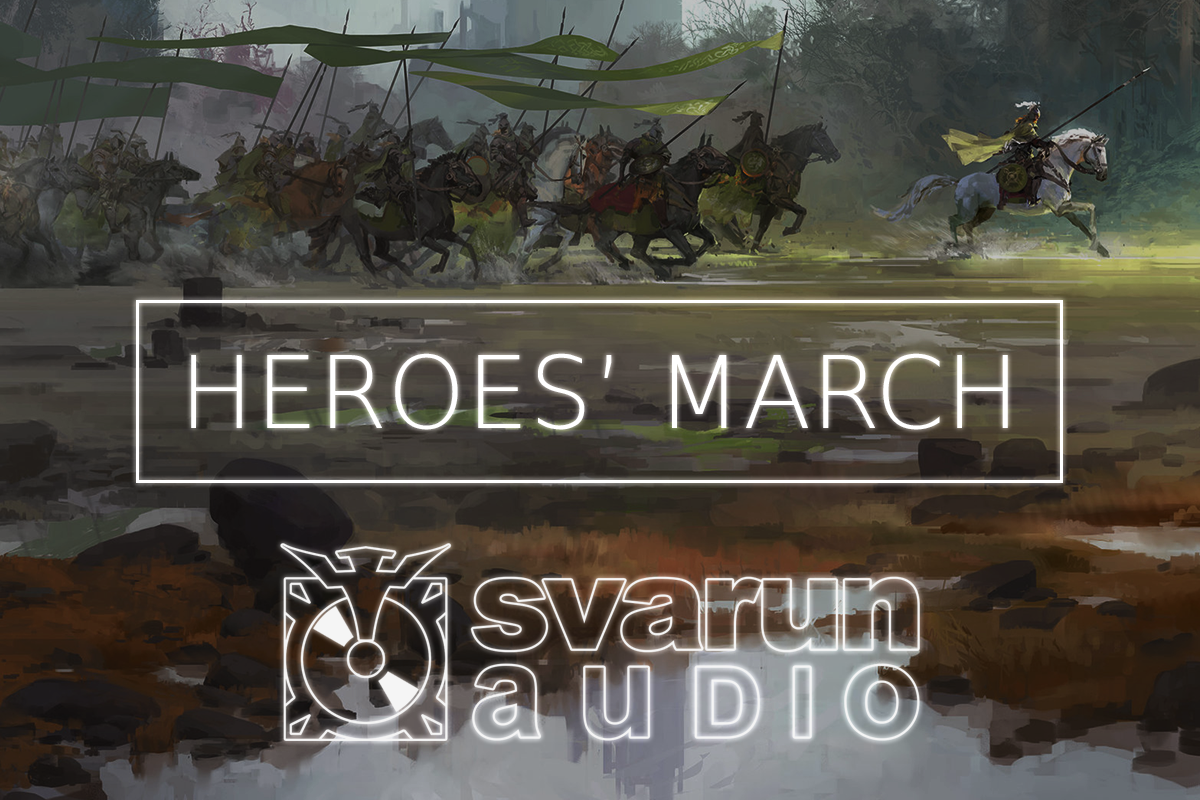 About
Heroes' March is composed to be a grand, regal, solemn-sounding track bringing images of great open spaces traversed by countless men in arms bravely marching out into the battle that would decide their fate.
Heroes' March is a booming grand orchestral track which provides excellent backdrop for all kinds of media projects, among which are trailers, cut-scenes, intros, openers, end credits, titles, announcements, slideshows, YouTube videos, teasers, theatrical releases, TV and radio shows, historical documentaries, military and army use, patriotic videos, epic videos, etc.
The track uses the orchestral instruments such as strings, brass (horns, trumpets, trombones), percussion (bass drum, snare drum, gongs, cymbals, taiko drums), as well as modern cinematic beats for extra punch.
WAV and MP3 versions of all files are included!
Versions
Complete, 2:00 (#1 in Preview)
Short, 0:33 (#2 in Preview)
Loop #1, 0:39 (#3 in Preview)
Loop #2, 0:26 (#4 in Preview)
Loop #3, 0:26 (#5 in Preview)
If you liked this one…
...chances are you'll love some of these: