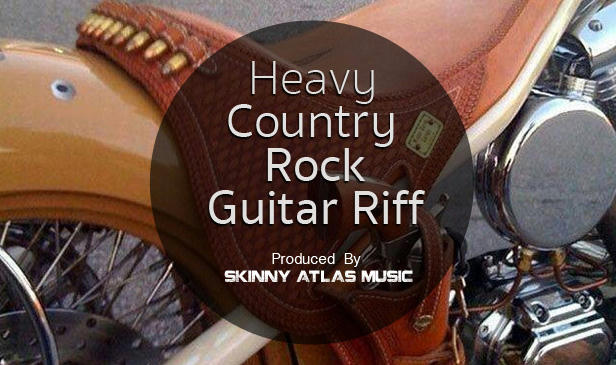 "Heavy Country Rock Guitar Riff" by Skinny Atlas Music is a hot guitar riff to add presence and attitude to any scene. This riff has plenty of elements and variations to choose from along with vocal elements scattered throughout the verse ad chorus.
Click HERE to buy 3 tracks, including this one and save 50%.
Files included with your purchase:
Full Track 0:00 – 2:29 (duration 2:33)
Full Track w/o Vocals 2:29 – 5:03 (duration 2:33)
Instruments in this Composition:
guitar, claps, drums, cowbell, tambourine, bass, electric guitar, vocal elements, synth, reverse effects drums, hits.