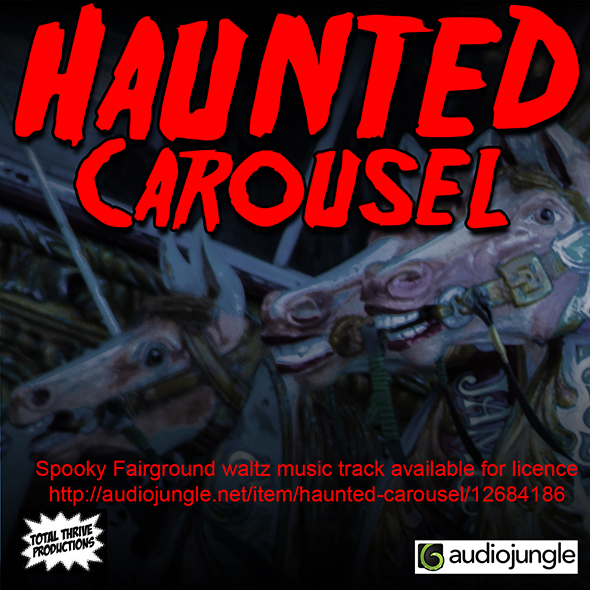 A spooky fairground waltz with dulcimers, organ, choir, bass and drums. Perfect for Halloween, Trick or treat, scary clowns, horror, steampunk and gothic themes. The Preview showcases the 5 versions/edits that are provided.
FILE A: 2:00 Full Version – starting at 0:00 FILE B: 1:56 Rhythm Track – starting at 1:56 FILE C: 0:31 Edit – starting at 3:51 FILE D: 0:07 Loop 1 – starting at 4:19 FILE E: 0:15 Loop 2 – starting at 4:28
NOTE FOR BUYERS. Can you please RATE this item, once you have purchased it . Thanks Gary
ENVATO AUTHORS Please feel free to use any of my tracks in your videos/project – you can download the watermarked versions for free. Please send me a link to your video/project which uses my music and I will link to it from here. All I ask is that you provide a link to the track in the description of the video.