Happy, easy and inspiring, positive and cheerful acoustic song played by acoustic guitar, simple catchy melodies, shining bells, playful piano, cool percussion – shaker and tambourine, and some hand claps – all of this creates carefree and happy mood. Works great with projects that need positive, relaxed, carefree, upbeat and joyful atmosphere – children videos,commercial, presentation, corporate, family footage, slideshow, product presentation, animation, fun animals video etc.
SAVE 50% BY GETTING THIS TRACK WITH Happy Upbeat Pack
Also sounds like: happy music, cheerful music,happy acoustic music, instrumental acoustic, acoustic background, happy acoustic background, acoustic guitar, acoustic guitar background, fun acoustic guitar, upbeat music, acoustic music, ukulele music, trending song, upbeat ukulele, inspiring acoustic, motivational happy, happy upbeat music, music for children.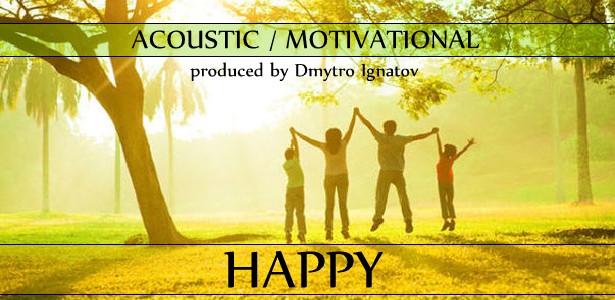 VideoHive authors, feel free to download this track and just contact me through the Contact Form, so I can promote your work! Please leave reviews of purchased tracks and don't forget to rate after your purchase!






+