Happy Ukulele Fun Upbeat
"
Happy Ukulele Fun Upbeat
" is a motivational, fresh and fun ukulele song with drums, piano, glockenspiel and a happy mood! It's melodic, upbeat, has a cheerful bouncy summer mood. Very uplifting and suitable well for various types of projects you may have!

It will be a perfect choice for a corporate narration background, motivational, inspiring, corporate videos, digital marketing, corporation presentations, innovative technological videos, websites, vlogs, make up guru videos, tutorials, explainers, slideshows, YouTube videos and more!.
You want to stand out from your competition?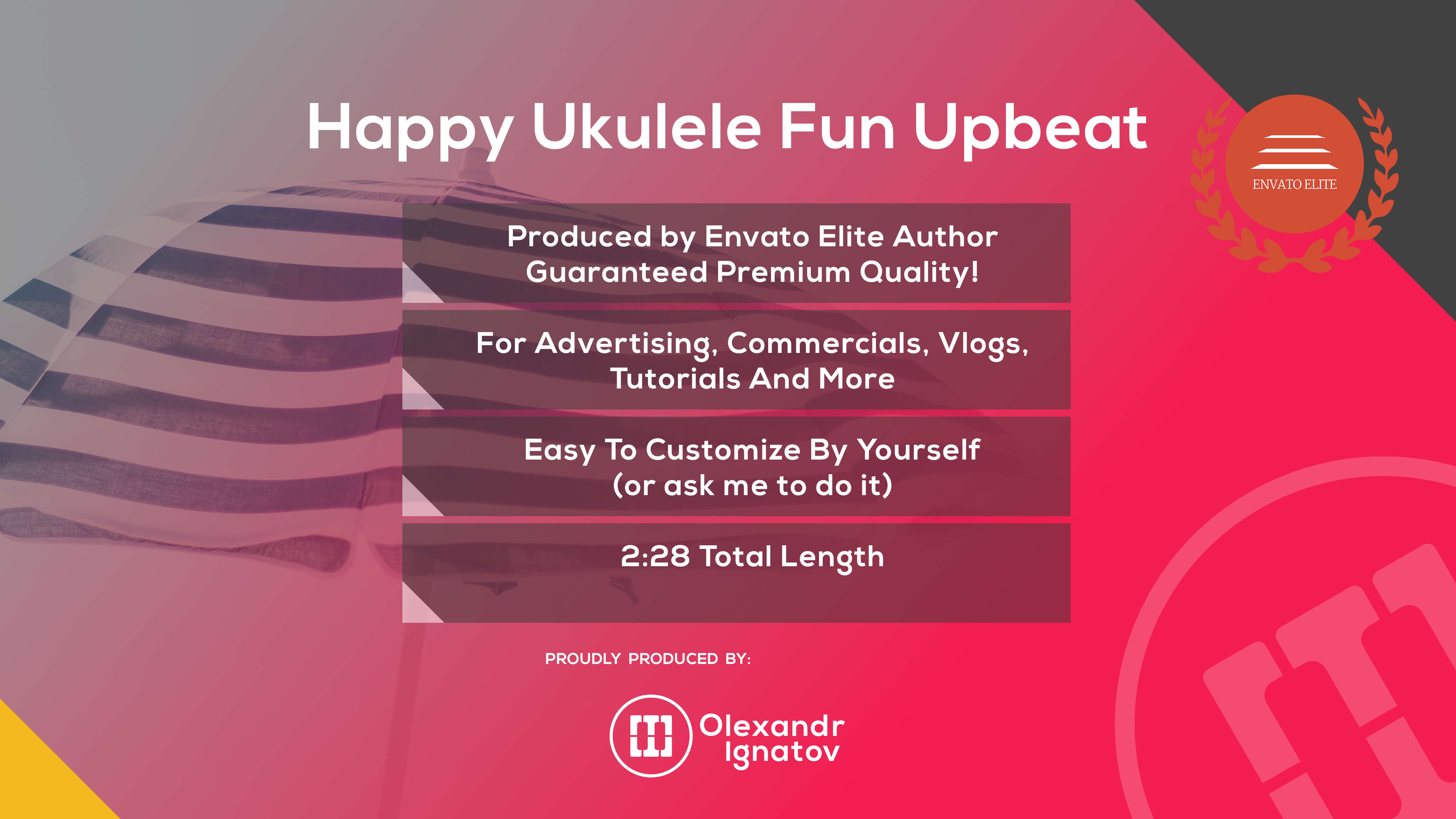 FOLLOW ME FOR A DAILY UPDATES