Detailed Track Description
This cinematic orchestral piece was written to be very happy, innocent and moving. I picture this piece working wonderfully as the main title piece or intro piece for a short film, feature film, or TV show that wants to instantly let its viewers know that they are going to be watching a very fun, happy, and positive story.
The piece starts off simply with a soft string bed and the piano stating the main theme. The piece stays happy and positive as the orchestra supports and builds up the thematic material into a large crescendo that presents the main theme played by the full orchestra, piano, and glockenspiel.
This piece would work great for many different dramatic cinematic situations that need a soft, quiet orchestral background that builds and develops over time.
Thank you for listening!
Looking for more tracks like this? Check these out:
<center>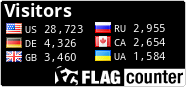 </center>