This Happy Holidays Kit is based on my original track:
Description
This Happy Holidays track is buoyant, cheerful, entertaining, funny, jolly, joyful, jubilant, optimistic, playful, positive and uplifting.
Features upbeat ukulele, bright and cheery bells, funny vocals, energetic drums, lively percussion, happy claps. It has a very catchy melody. This track is perfect for happy holidays, it's very amusing and brings joy and happiness!
Great for business presentations, happy commercials, happy ads, happy slideshows, happy youtube videos, marketing, promotional, infographics, web and other media projects, happy visuals and advertising, radio, podcasts, happy family and children videos
What's inside
Three ready-to-use arrangements:
Demo 01 – long version (2:07)
Demo 02 – medium version (1:39)
Demo 03 – short version (0:45)
17 song sections
All audio files are provided as high quality WAV (44.1 kHz / 16-bit). Each section has tails version for smooth transitions and no-tails version for quick arrangement tryouts.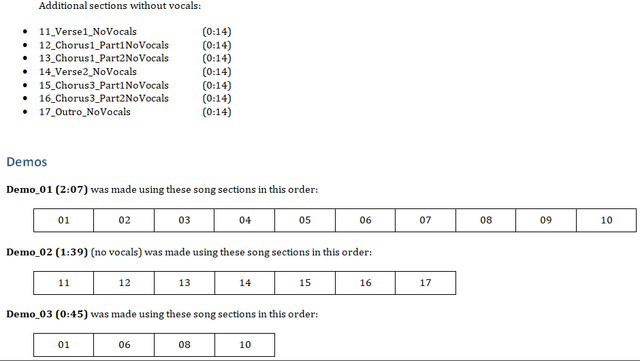 A document containing detailed instructions and additional arrangement suggestions is provided