This bouncy song will make your head nod! The A section has a folksy feel to it, and the B section is very bluesy. Towards the end, there's a mean organ solo.
Used to be named Benji's New Haircut.
Check out my other acoustic songs: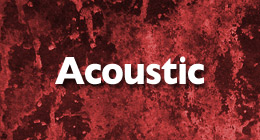 Not what you're looking for?
Check out my latest clap song:
Not A Care In The World


YouTube users: If you get an "Acknowledged third party content" match, just go here and enter your license details and it will be removed within 24 hours, but usually much faster than that.

Or you can contact me directly and I will clear your video for you right away. I can also whitelist your entire YouTube channel before you upload your video.