Happy Corporate Upbeat Pack
Amazing chance to get 4 high quality motivational and inspiring corporate songs buying this pack! Don't miss it
It's a happy corporate, inspiring motivational songs, with happy cheerful mood.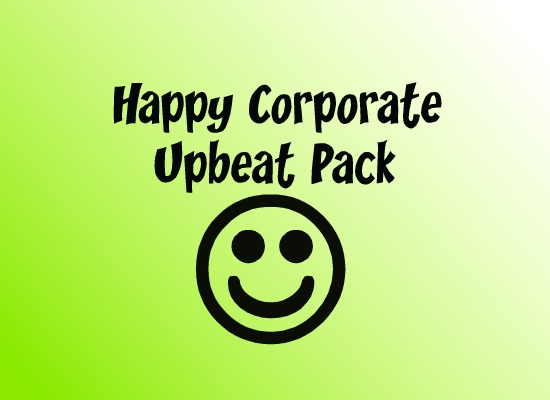 Songs in the pack:
1. Happy Acoustic Summer Background mark 0:00 (duration – 2:13)
2. This Guitar Makes You Happy! mark 2:13 (duration – 2:09)
3. Happy Inspiring Corporate mark 4:22 (duration – 2:26)
4. Motivational and Inspiring Corporate Delay mark 6:49 (duration – 2:15)
This music pack sounds like: motivational inspiring corporate pack, motivational music, motivational pack, inspiring pack, inspiring music, happy music, happy corporate, corporate pack, corporate music, corporate background, summer song, advertising pack, cheerful pack, fun pack, corporate advertising, cheerful corporate, summer feeling, pop music, advertising music, inspired motivational background music, upbeat corporate, music for commercial and advertising, music for corporate projects, product videos, background corporate youtube videos, catchy pop, music for time lapse video, children song, children music
It's all professionally made – happy, uplifting, inspirational and motivational, really cheerful, catchy acoustic, and happy guitar melodies, also with nice soft and beautiful violins, amazing piano melodies as well. Those beautiful inspiring sounds and instruments will bring to your corporate, video projects, advertising or commercial all the greatness of this happiness, inspiration, motivation and success
Can be used in: corporate projects, advertising, presentation, commercial, background videos, promotional videos, slideshow, business videos, product video, startup, slideshows, Youtube videos, photography and video production, even happy and fun wedding videos, succesful product presentations and other projects that need a strong feeling of success and accomplishment
Instruments used: beautiful piano, inspiring acoustic guitar, soft rhodes, cool drums, powerful bass, percussion, shakers, tambourine, shiny bells, whistling, motivating electric guitar, beautiful violin, glockenspiel, celesta, xylophone, synths
VideoHive authors, feel free to download this track and just contact me through the Contact Form, so I can promote your work! Please leave reviews of purchased tracks and don't forget to rate after your purchase!