YAY! This jolly funny happy character is splendid, just splendid. No worries whatsoever. I mean why would you be if houses were made of chocolate, vla (duch vanilla pudding drink) would pour out of the tap all the time (included in the rent) and you can pay in farts (which smell like cherry or strawberry pie, as per preference). Don't you agree? Also this could be just some silly mobile smartphone game interaction response as in "well done" or "this tickles!".
HappyCartoonCharacter01 (0:01)
HappyCartoonCharacter02 (0:01)
HappyCartoonCharacter03 (0:01)
HappyCartoonCharacter04 (0:01)
HappyCartoonCharacter05 (0:01)
This sfx was created for games, movies, films, entrance flash presentations, business projects, news, telecasts, podcast, slideshows, corporate videos, websites etc.
Useful for realistic (not really, unless somebody is watching a cartoon), science fiction (cartoons in space?... oh right, ewooks and jar jar binks) or fantasy (gnomes and such?) settings and comedic or serious themes.
Available in both 320kbps
mp3
and 16 bit, 44100 hz
wav
audio file format.
Relevant Sound Packs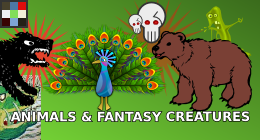 Animals and Fantasy Creatures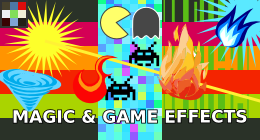 Magic and Game Effects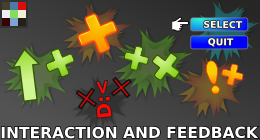 Interaction and Feedback Collection
All qubodup Sounds