Happy and Fun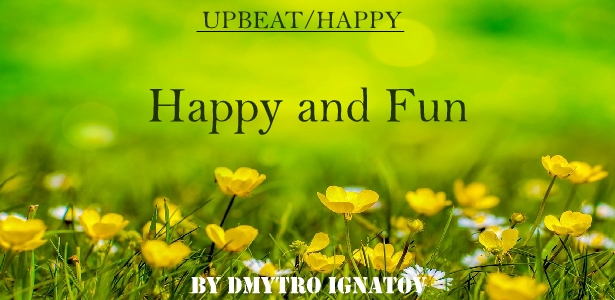 'Happy and Fun' - happy, funny, ukulele background music. Simple, happy, fun, catchy, acoustic, ukulele track. It sound very fun, upbeat, uplifting, positive, bouncy, optimistic. Also it's playful, joyful, energetic, fresh, inspiring, motivational. It will bring positive, cheerful mood into your projects.
Also it's sounds like: clapping background music, happy ukulele, cheerful ukulele, upbeat ukulele, clapping ukulele, positive ukulele, fun ukulele, happy background music, happy clapping percussion song, happy joy music clapping, happy upbeat song.
SAVE 50% BY GETTING THIS TRACK WITH Happy Cheerful Music Pack
Can be used in: advertising, summer videos, commercial, music for children, presentation, backgrounds, applications, motivational videos, inspiring videos, viral marketing, films and radio, family videos, corporate projects, happy slideshows, cheerful and fun Youtube videos, and much more projects that need positive mood, happy feelings and smiles.
Instruments used: ukulele, bells, glockenspiel, piano, whistling, drums, bass, tambourine, violin, percussion, claps, clapping, body percussion.
Mood: fun, uplifting, hopeful, beautiful, winning, encouraging, positive, cheerful, upbeat, soft, inspiring, inspirational. motivating, motivational, optimistic, bright, light, joyful, energetic, fresh, playful, bouncy sunny, summer mood, catchy, successful.
VideoHive authors, feel free to download this track and just contact me through the Contact Form, so I can promote your work! Please leave reviews of purchased tracks and don't forget to rate after your purchase!
SIMILAR TRACKS
Upbeat and Clapping Happy Ukulele
Happy Inspiring Upbeat Corporate