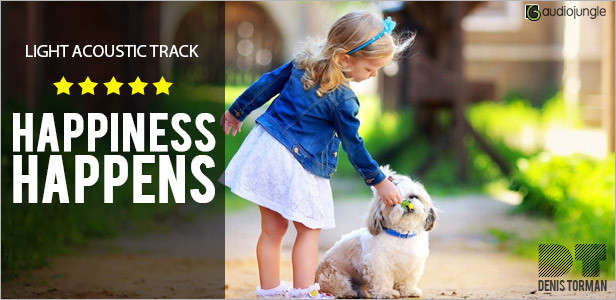 "Happiness happens" is a bright, uplifting acoustic track. It is perfect for corporate video (presentations, advertising, slide shows), as well as for family and home video, video blog.
"Happiness happens" is a versatile track for all occasions: Your child has made the first steps, it's great, put this track on your video. Your boss has asked you to make a corporate video or presentation, but you do not know by what music to choose … use this track. You want do for a loved one video gift. Then you just need this track, use it as background music.
The archive contains three additional shortened versions:
00:00 – 02:23 Main Track (length – 02:23)
02:24 – 04:05 Short Version 1 (length – 01:41)
04:06 – 05:20 Short Version 2 (length – 01:14)
05:21 – 05:58 Short Version 3 (length – 00:37)
Don't forget: You can rate this file after purchase.
Thank you and enjoy listening.