This is positive and energetic Funky Pack with uplifting motivational energetic corporate mood, which contain 3 bright commercial tracks (with full versions, short looped and logo versions – some of the loops and logo are direct cuts from the full length tracks, so i don't put them in preview separately) with different instruments (electric guitars, live bass and drums) and emotions, from motivational to dreaming…You can save $$$ as compared with separate purchasing of these positive and emotional tracks…These tracks can be used in commercial arcade computer games and movies, corporate advertising video, as a musical background for business websites etc…Enjoy! and thanks for buying!:)
YouTube users: to clear any copyright claims on your videos (including monetized videos), simply visit THIS PAGE, enter your details and video link and copy/paste the contents from your purchased License Certificate into the message box. Claims are removed within 24 – 96 hours (usually much faster).
Check also my MUSIC PACKS COLLECTION and CORPORATE COLLECTION.
Track List:
Energetic Funk



Energetic Funk – 1:32
Energetic Funk Loop 1 – 0:17
Energetic Funk Loop 1 – 0:17
Energetic Funk Logo – 0:24



Retro Funk



Retro Funk – 1:24
Retro Funk Loop 1 – 0:20
Retro Funk Loop 2 – 0:10
Retro Funk Logo – 0:14



Funky



Funky – 1:32
Funky Loop – 0:21
Funky Logo – 0:27
- Music Kit with this track.








– Check this great VH project with my music!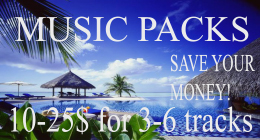 <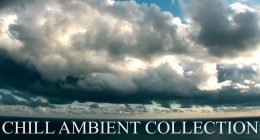 MY COLLECTIONS
Check my
VOCAL COLLECTION
and
CORPORATE COLLECTION
.







DON'T MISS MY VIDEO OF A BEAUTIFUL CLOUDS JUST FOR 4-8$