With a swingin' Charleston beat in the background, two guitars accompany each other, one leading with solos, and the other providing a rather percussive, descending, chordal progression. A low acoustic bass provides some heftiness, and before you know it, the tune is over! Join in and snap your fingers and stomp to the beat. The solos were played by the Awkward Ninja – with one finger.
Included is this version with a final chord (0:32), as well as a loopable version (0:28)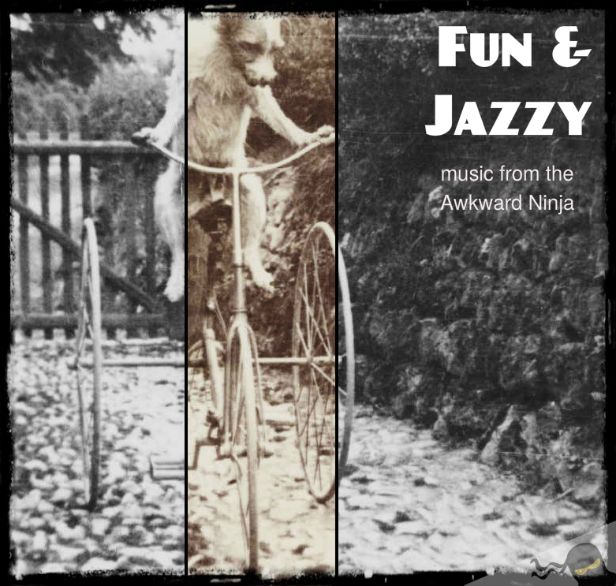 The Awkward Ninja thinks it would be wise to consider the following . . .