Company
A modern royalty free music for company presentation videos, perfect for real estate video marketing, background for explainers, medical corporate innovations, business documentaries and background for interviews, featuring acoustic and electric guitars, piano and violins, bass guitar and drum.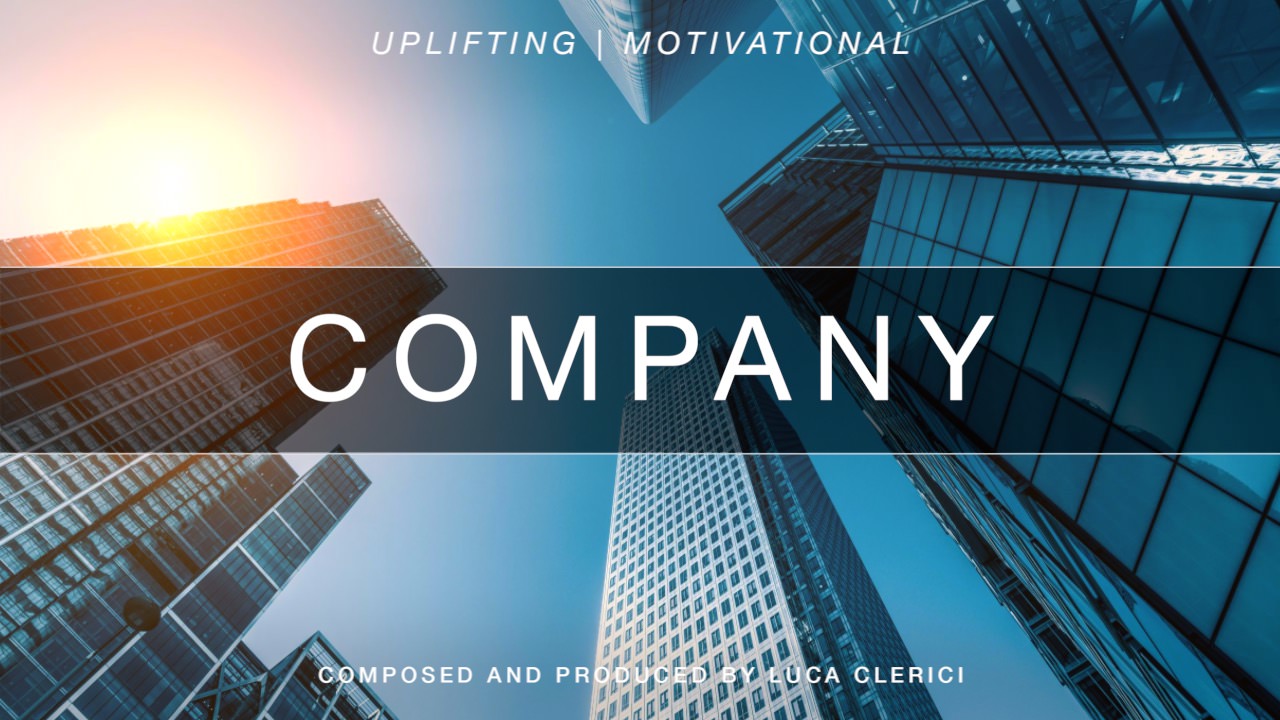 If you liked and purchased this item, please don't forget to rate it with 5 stars in your "Downloads Page" thank you!



Inside the Pack
1. Company – Full version (2:58)
2. Company – Short version (1:16), starts at 2:58 on preview
3. Company – Short version (0:42), starts at 4:14 on preview
All versions are included in this Music Pack

Full quality WAVE (16bits 44.1kHz) and High quality Mp3 (320 kbps) included.