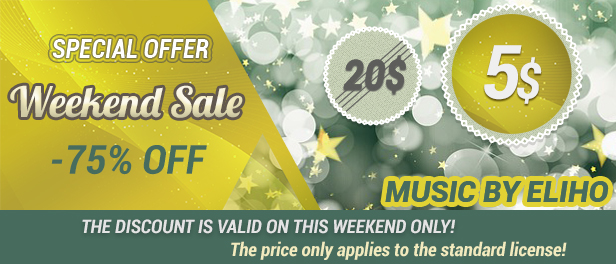 • WEEKEND SALE – 5$ (75% OFF) standart price – 20$)
• The discount is valid this weekend and applies to standard license only!
For Cooking
Cheerful and positive folk music featured with acoustic guitar, ukulele, piano, bells, bass and percussion. This upbeat and motivational track creates happy and optimistic mood.
Perfect for
kitchen videos, cooking videos, happy infographics projects, children videos, kids presentations, restaurant promo, happy commercial videos, explainers, video recipes, cartoons and animation, kinder garden videos, funny stories and cheerful scenes, happy educational videos, holiday videos, youtube channels, family slideshows and other media projects.
This item includes (WAV & MP3) in zip file.

Here is another track in similar style I recommend: