Music description
You can use as background for fashion programs, Youtube channels and advertising (please check what type of license you need in this cases). This track is associated with the words: designer, exclusive, house, lounge, milan, MilanFashion, MensFashion, Menswear, Dalys1895, ScottKay, MFW, MilanFashionWeek, model, nyc, paris, prestige, progressive, quality, runaway, season, sexy, show, showcase, star, tasty, trend, week. In this groovy track, groovy and warm electro piano, deep modern bass line in stylish mix. This modern house groove, creating luxury and sexy atmosphere of fashion, party or luxury brand presentation. Try to walk with this track and you feel like you are super model, sexy and strong, walks on runway, demonstrates clothing and accessories during a fashion show in Paris, New York or Milan.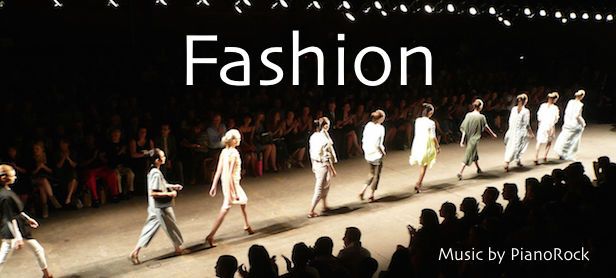 You can use this track for your photo, slideshows, footage, and videos on your website(s), blogs and anywhere on Social Media including FaceBook, Twitter, Google+, Vimeo, Tumbler, Instagram and more…
Fashion.zip Content
Fashion.wav – 2:33
Fashion_Long.wav – 4:33
Fashion_Loop.wav – 4:00
Thanks for licensing this music track! Please feel free to contact me at ivanrokishchuk@yahoo.com if you have any questions or need assistance. Have fun.
Choose Similar Music in Style MINIMAL